var _gaq = _gaq || []; _gaq.push(['_setAccount', 'UA-24997258-1']); _gaq.push(['_trackPageview']);
(function() { var ga = document.createElement('script'); ga.type = 'text/javascript'; ga.async = true; ga.src = ('https:' == document.location.protocol ? 'https://ssl' : 'http://www') + '.google-analytics.com/ga.js'; var s = document.getElementsByTagName('script')[0]; s.parentNode.insertBefore(ga, s); })();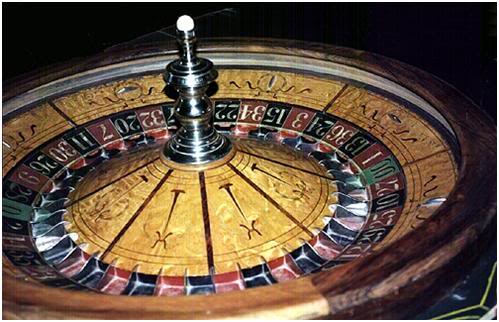 Figure 1: Roulette is how almost everyone thinks of cryonics in terms of it being a gamble. The odds are what they are, they slim and they are heavily weighted in the House's favor. In fact, nothing could be further from the truth.
"Life is a gamble, a game we all play,
But you need to save something for a rainy day.
Don't put it all on the line for just one roll
You've got to have an ace in the hole.
No matter what you do, no matter where you go
You've got to have an ace in the hole."  – George Strait, "Ace in the Hole"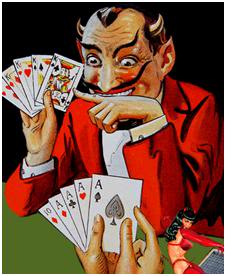 Figure 2: The only way to beat the Devil is to outsmart him and out-bluff  him – as well as have a little luck on your side.
Cryonics is often referred to as a gamble, and it is. But the real question is, "just what kind of a gamble is it, anyway?"  Most people think of gambling as 'all of piece,' and most don't think much of it. That latter opinion is one held for good reasons, not the least of which are that the odds are stacked against you, and the whole business can be highly addictive, as well as financially ruinous.  But as the country crooners tell us, "life is a gamble, a game we all play." And in this case, it's not a game we can opt out of for something better. We may not be willing gamblers, but we are gambler nonetheless. Neither moral superiority nor the most astute negotiations will get us out the game alive; the Devil doesn't give a damn for clever argument, or contrary principle.
Because, like it or not, are in the game, it behooves us to examine how the game is played. While there are few concessions to our possible survival, the most important of these is that not all of the games we can stake our life on are created equal. Some of the gambles we are forced to make are existential, they're like roulette or craps; we have no control over the odds, and about all we can control is how much exposure we have (and often not even that). Getting hit by a meteorite or struck by lightning are two classic examples of existential risk. However, it's worth noting than even in these instances, with enough time and enough knowledge, we can very likely alter the odds in our favor.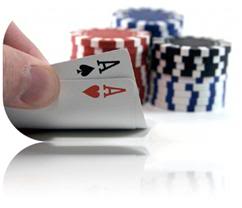 Figure 3: Not all games are created equal and not all gaming venues offer the same odds. Good judgment and skill actually allow a few people to make a very good living playing poker.
Most people who are critical of, or who feel hopeless about cryonics, make the mistake of assuming that cryonics is a fixed odds proposition, like rolling dice or dropping the ball on a spinning roulette wheel. This erroneous assumption is tied up with their mistaken perception of cryonics as a fully developed product. They think of cryonics as a discrete, consumable item, like a bag of crisps, a candy bar, or even a computer, or a radio. Or they think of lit ike an automobile maintenance contract, or an insurance policy that pays off when you need it.
It isn't.
All of those products and services can be assigned, with a high degree of precision, a probability of how they will perform and what your likelihood is of being satisfied with them. They are fully developed products. And mostly, all you need to know about them is present, free for the asking in the culture, in the form of "common knowledge," information from friends and family, and, of course from advertising. You pay your money and that's it. Nobody needs to explain to you, or to anyone else, what a TV or broom or is for, how to use them, and what might go wrong with them over time.
This is no way describes cryonics.
So the first side-benefit you get by making cryonics arrangements is that you now have a proprietary interest in learning what it is that you just bought! What's more, you will soon become aware that you need to keep learning, because cryonics is an undeveloped, immature, and above all experimental technique.  I signed up with the Cryonics Society of New York (CSNY) when I was 15 years old. CSNY is long, long gone, and I've been signed up with 2 other organizations that have also vanished. This kind of dynamicity is likely to continue, and it may well continue even after suspended animation is perfected; longevity in corporations is likely much more of a crapshoot than the technical feasibility of cryonics itself. So, if you can't keep learning until old age or cardiac arrest overtakes you, you are unwilling to do so, or you are an idiot, then cryonics is definitely not for you.
Because non-cryonicists have the view of cryonics as a developed product (like an automobile or a light bulb,) they have a similarly inaccurate and warped view of the odds. The odds of the Titanic sinking with the loss of 1,517 lives were 100% on 15 April 1912. But, what if the Titanic were to have taken, say, 12, 24, or 48 hours to sink? Depending upon how the passengers and crew behaved in that interval, the number of lost lives might go way up, or way down.
There were a lot of smart people on board the Titanic – very clever and very inventive people. There were also a veritable army of craftsman and skilled laborers locked up in steerage. But they were all panicked and they had very little time to react. Given a longer interval and the willing participation of the best minds and the most able hands aboard that ship, how many people need have died, or would have died? Were there ways, other than the optimal loading of the inadequate number of lifeboats that would have saved lives? Would clothing those passengers consigned to the icy sea in multiple layers of clothing saturated in grease, shortening, or oil, attaching them to life-ropes, and rotating them in and out of the lifeboats, have saved additional lives? What kind of makeshift lifeboats or floating platforms could have been made on an expedient basis from materials on the ship, thus allowing additional passengers to remain afloat and out of the freezing water?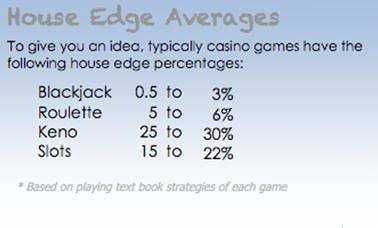 Figure 4: The House Edge (HE), or vigorish, is the profit the casino makes by altering the odds in its favor. The HE varies from venue to venue and sometimes from time to time in the same venue. The HE is analogous to the "negatives" your cryonics organization brings to the table.
Two examples of gambling where the odds are not fixed and where skill, as well as luck, often makes the difference between success and failure are poker and blackjack. But even there, the odds can be considerably improved if the player understands the concept of the House Edge. The House Edge (HE), or vigorish, is defined as the casino profit expressed as a percentage of the player's original bet. (In games such as Blackjack the final bet may be several times the original bet, if the player doubles or splits.) If you look at Figure 4 you can see that the HE can vary quite a lot from casino to casino. A good way to think of the HE is to think of it in terms of the likelihood of success or failure your choice in cryonics service providers is likely to have on your overall chances of cryonics working for you (and thus of your survival).
Unfortunately, the HE isn't posted over the door of any cryonics organization and it's up to you, as the thoughtful gambler, to figure the HE out for yourself. That won't be easy to do and the best way to do it is to have a strong and ongoing incentive to keep working on a solution to the problem. Being signed up is the thing that is most likely to provide the requisite proprietary interest and the necessary experience and information. After all, one of the things you are paying for by being signed up is regular updates, newsletters and other information services from your cryonics organization. Those things provide extraordinarily good feedback about the vitality and the competence of the organization you've chosen. And they also serve to generally educate you about cryonics.
What the public, and what all too many cryonicists need to learn about cryonics is that the odds are not fixed to those that are calculated at any given point in time, because, in large measure, you are not carting off a discrete product to screw into your lamp, to process your words, or to play your video games on. You set the odds of success or failure to an amazing degree. [You also do this as an individual, to a tiny degree for the success or failure of the company that you buy a light bulb, or a computer from.] Cryonics is thus an activist proposition. Customers can, of course, be customers – if they insist.  But in cryonics, as in any other market transaction, perfected or experimental, you get what you pay for. In the case of cryonics, the fees required for success are not even remotely reducible to cold hard cash, alone.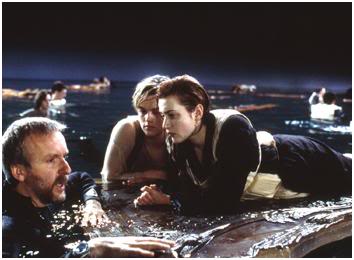 Figure 5: How many more would have survived if there had been 12, 24, or 48 hours to prepare instead of 2, before the Titanic sank? The odds of survival in a life or death situation are a result of the complex interplay between the time available, the physical resources, the human resources, the absence of panic and lastly, chance.
It's a regrettable analogy, but a valid one, that we are very much like passengers aboard a slowly sinking Titanic. The Titanic was a microcosm of the very best of early 20th century technology. It was comprised of a vast range of materials and it was equipped with a maintenance shop stocked with the finest tools of the era. But most importantly, it was equipped with some of the finest technological minds of the time, as well as with many able craftsmen. Even in the time allotted, the ~2 hours between the time the time it was first understood that the ship was sinking, and the time it slipped beneath the waves, had there been order, a willingness to accept the gravitas of the situation, and full use of the minds and hands on board, the loss of life would have been a fraction of what it was.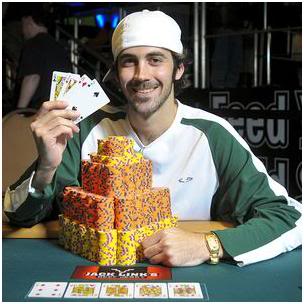 Figure 6: We are gambling for our lives; the stakes couldn't be any higher. Do you want to win, or lose?
Lose and we die. Draw and we stay cryopreserved and waiting, Win and we get a chance at indefinitely long life and a wild and wonderful universe to live it in!
It's going to take all the composure, good judgment and raw intelligence we can muster to beat the House at this game.
The only question now is, "Are you in, or out?"