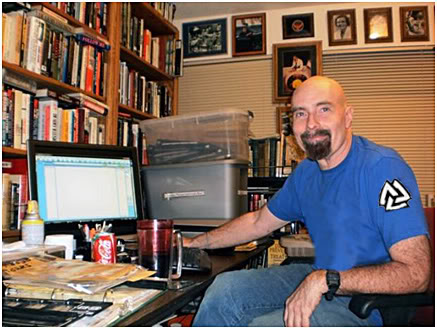 The following is an edited for publication version of a letter that has been written in various versions to various people over the past 5 years. This, the last version, was written in 2008. These letters always began Dear _________, with the name of nascent group or company where the blank space is. In re-reading this letter I am reminded a bit, and whimsically, of St. Paul's letters to various aspiring small groups of Christians, geographically remote from each other, and yet in search of community and competence in their mission. Hence the title here, "Letter to the Aspirants."
– Mike Darwin
My comments have been invited about you efforts to establish a new cryonics organization, and I hope that they will not be unwelcome, and indeed, that they will be of genuine benefit to all of you.
I would like to start by saying that you are all to be commended for deciding to take action to improve your situation and to make reliable and hopefully reasonably high quality cryopreservation services available in your country. The very acts of seeing the need for this, and then taking the decision to proceed, are rare achievements in and of themselves. Congratulations!
What I have to say to next is likely to be misunderstood, and all I can hope for is that you realize that my perspective is born of over four decades of hard won experience; much of it bad. I have neither interest in, nor prospects for involvement in involvement in your undertaking,  so what I have to say here is said free from any conflicts of interest, or taint of personal ambition.
In reviewing the thousands of documents that chronicle the birth of cryonics in the United States (US), I have come to realize that a number of critical and potentially avoidable errors were made which doomed all of the first cryonics organizations to failure, and severely damaged the credibility and viability of cryonics in the  US and, to some extent, in the rest of the Western World. I believe it is possible to learn from these mistakes and to not repeat them.
I am not going to go into the underlying cultural and social reasons that complicated the attempted launch of cryonics in 1964 in the US here. They are critically important and I urge you to understand them, because they still largely apply, and they will impact your efforts much as they did in 1964. Suffice it to say here and now, that if you want to have any hope of launching a controversial and socially destabilizing new enterprise that will certainly encounter resistance and hostility, you absolutely must have solid planning,. and near complete mastery of the practical aspects of the operation, before you launch.
I think it helps to think of starting a cryonics operation in the same terms as if you were starting any other high technology enterprise that requires substantial physical infrastructure and wide-ranging expertise in both hands-on and theoretical areas. If you were planning on launching a stem cell treatment clinic, or a small scale custom biochemical synthesis operation, you would be facing a far, far easier task than starting a cryonics operation.
For one thing, you would have the luxury of failing with these enterprises, repeatedly if necessary; and that is not a luxury you will enjoy with cryonics. And certainly not after you have your first patients in storage. Failure carries with it likely catastrophic consequences, not just for your particular undertaking, but for cryonics in the world in general. You have only to look at the sorry situation in France today, to have an example of how mishandling the launch of cryonics can cause devastating and lasting prohibitions. The escapades of Anatole Doilinoff and Rene' Martinot, coupled with the adverse experience of Chatsworth in the US, were all it took to make cryonics practically impossible in France for the last decade.
From a practical standpoint, what went wrong with the launch of cryonics in the US was that there were no skilled experts in cryonics, and the people launching the first cryonics organizations did not realize that they first and foremost needed to become experts themselves (to the extent that that was possible), before attempting to 'sell' cryonics to the public, or even to sell it to other cryonicists.
I assume that none of you would presume to start a stem cell clinic, or carry out small batch biochemical synthesis without first mastering these areas, or hiring the relevant experts. To just leap into it and 'learn as you go' would be a disaster and, in a world of regulations and controls, would lead to punishment, or other sanctions. Maim, injure or kill people through incompetence with chemistry or medicine, and you will end up in a great deal of trouble – at least in the West, today.
The same is true of cryonics. It was true in 1964 and it is true today. The difference is that 45 years have elapsed since 1964 and there are now experts, and substantial bodies of expertise in almost every area of cryonics. The problem is that few cryonicists recognize this, or even recognize the need for such expertise, or often that such expertise even exists! Indeed, both CI and Alcor operate with huge holes in these areas, and only remain in business because they do have expertise in the one area of cryonics operations which provides unequivocal feedback, and in which it is absolutely unacceptable (i.e., lethal) to fail: long term cryogenic care.
Sadly, most people who currently run cryonics organizations, or who aspire to operate them, actually believe they are experts in the biomedical aspects of cryonics and that their organizations represent the current practical limits of the state of the art. Depending upon what level of preservation you consider acceptable, they may arguably be right. However, if an objective standard, based on what is currently cryobiologically and medically possible (and practical) is used as the reference, then they are all woeful failures.
There was a time in cryonics (1981 to 1995) when every Alcor or CryoCare patient who could benefit from it received immediate and effective post-arrest cardiopulmonary support, prompt blood washout, and thorough and complication (iatrogenesis) free cryoprotective perfusion. The limiting factor on the 'quality' of the resultant preservation was not post-arrest ischemia, but rather was peri-mortem pathology and ischemia and, most importantly, cryoinjury due to freezing. Alcor (and later CryoCare) had reached the point where, under good conditions (i.e., the slowly dying patient with an intact brain) the only limit on viability after cryopreservation was cryoinjury. By now, it should have been the case that most patients presenting for cryopreservation with advanced notice (about 1/3rd of all cryopatients) should be suffering only biochemical injury from cryoprotectant agent (CPA) toxicity, minor mechanical injury from osmotic stress (primarily in the brain) and limited fracturing damage if intermediate temperature storage (ITS) was used in place of liquid nitrogen storage. Instead, it is now the case that ischemic injury and long post-arrest delays constitute the biggest source of injury; and very likely typically preclude vitrification. It is virtually impossible to achieve CPA equilibration in patients with significant warm and cold ischemic injury. In my opinion, this is a terrible tragedy that has compromised advancing the credibility of cryonics within medicine, and within our society at large. It has also caused intense demoralization within the ranks of activist cryonicists in the US; no one feels good about grossly injurious, often sloppy, and always amateurish (and incompetent) patient stabilizations and perfusions.
So, my injunction here is simple and absolute: become competent at offering whatever level of cryopreservation technology you decide is necessary or acceptable before you commence public operations. Yes, you may have to cryopreserve some of your own under haphazard conditions, but this should be a temporary situation, and should not include the public (or last-minute, "at-need" non-member cases). Get core competence before you commence commercial operations.
It may help to review what went wrong and what went right in the launch of US cryonics. The first problem was that both Ev Cooper and Robert Ettinger were idealistic 'dreamer types' with little practical experience in any hands-on endeavour. This not meant to be a disparaging remark. Clearly, they were ideally suited to conceiving the idea of cryonics and it was not for lack of trying that they were unable to find the "right" people to help them execute it: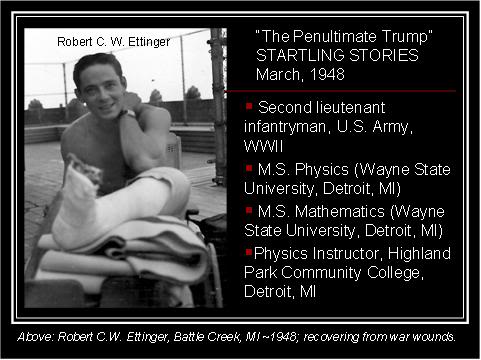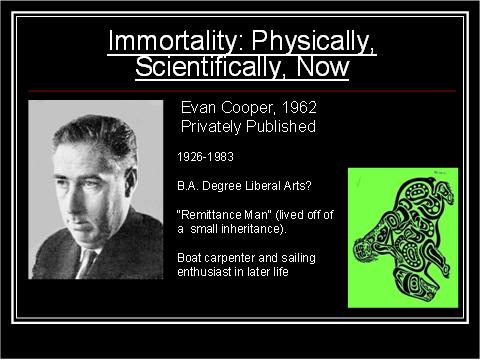 Both men were introverts: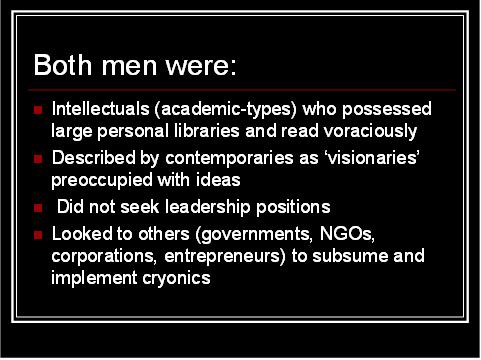 The character of these two men and the 'outrageous' nature of cryonics, more or less precluded the kind of careful planning required to launch such a complex, controversial and failure intolerant idea, and its associated enterprises.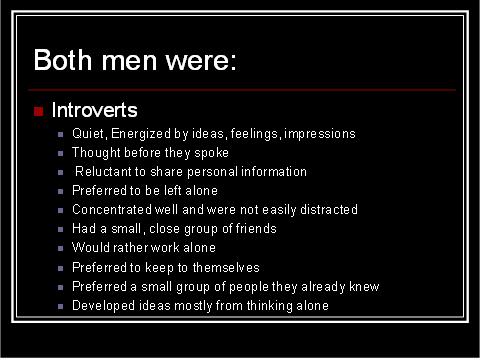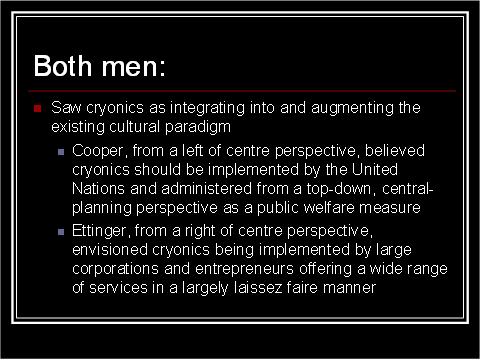 In short, there was a failure to take personal responsibility for the success or failure of implementing cryonics and a near total failure to understand the enormous negative impact of missteps, or outright failure, on the credibility and viability of the idea.
Cryonics was 'launched' on a 'make it up as you go along basis' with essentially no concern for the cost of private, let alone highly public failures. Everything was done in front of the media. and much of what was done, including how patients were stored, was driven by a desire to attract and hold the interest of the media in the mistaken belief that publicity would lead to rapid success and acceptance.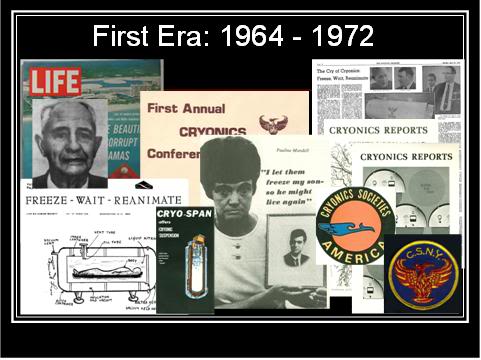 Lots of money went into appealing promotional materials, when there was in fact nothing of substance to promote and, in the case of the Cryonics Society of California, nothing at all to promote!
There was a complete lack of even 'first-cut' armchair business plan-style planning.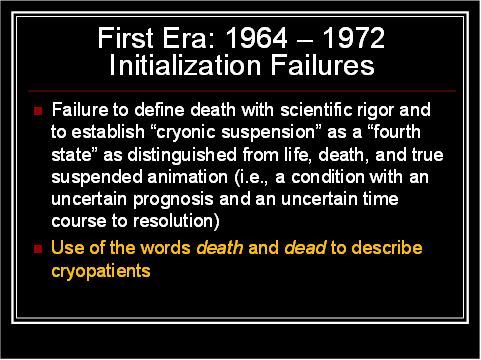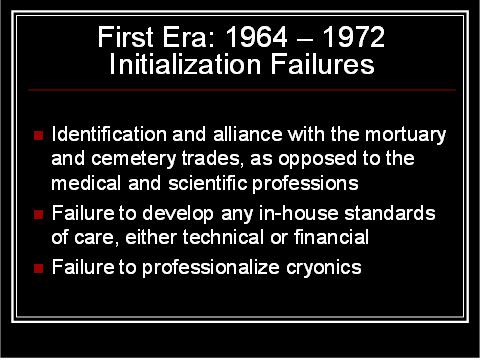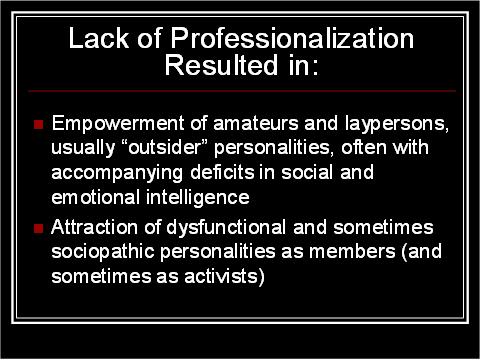 This lack of planning and anticipation of the basic technological requirements to deliver a responsible service lead to what can only be described as a grotesque lack of professionalism: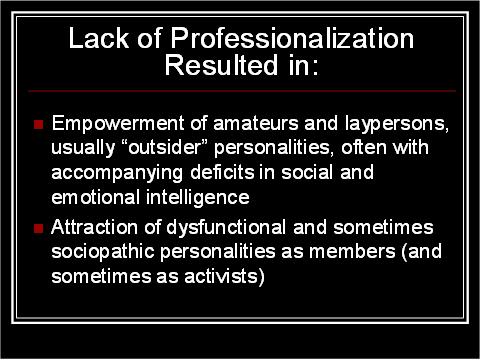 In fact, Robert Ettinger himself has remarked on this: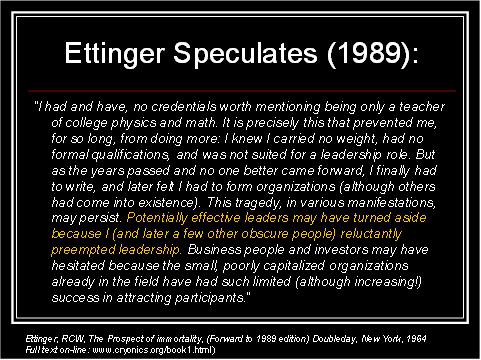 What was really required was sound, detailed planning, and I can give you a concrete example of what this should have looked like. I know it was possible because it was done 8 years after cryonics was launched and with less available resources than were present when cryonics was initialized between 1964-1968.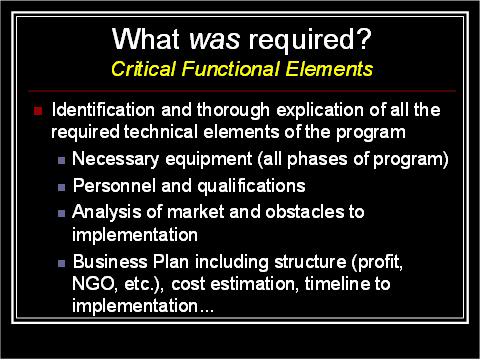 Space and time do not permit detailing every aspect of the planning that should have been put into place, so I'll use one element of what was needed as an example. In this case, I'll use the emergency response and stabilization system, as it should have been planned and prepared for prior to the launch of the first cryonics operations in 1967-8: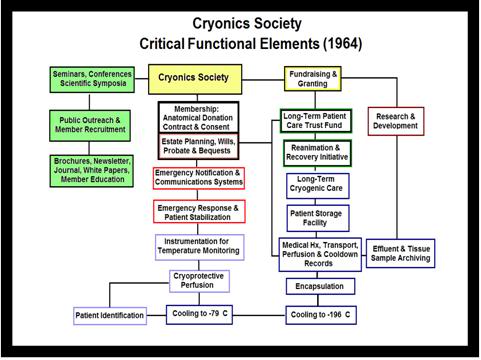 That such planning was possible, and that it would have resulted in a basically competent and viable operation, was demonstrated in 1972 by Fred & Linda Chamberlain. While they made mistakes, they mostly 'got it right.' They started out by seeking out and employing experts where they had to, and by mastering, with hands on experience, every type of technology essential to cryonics that was required.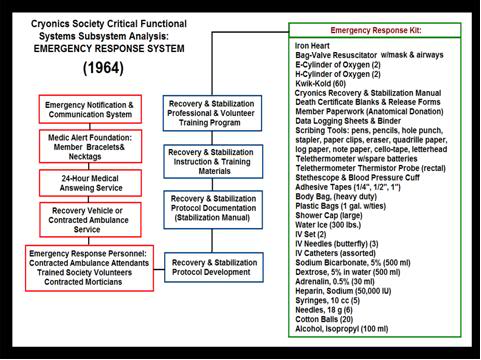 They established a working emergency response system from scratch including bracelets, pagers, and the communication system and its allied written standard operating procedures and data collection forms. They purchased and learned to reliably use a mechanical cardiopulmonary resuscitator and airway management and ventilation equipment. It took us dozens of hours in countless practice sessions to become proficient with this equipment. I know this because I joined them in this effort in 1974.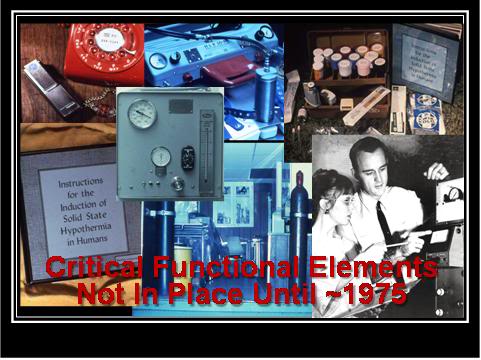 We built perfusion equipment and we tested it in the wet lab under static conditions and with animals. Below is a photo of the prototyping lab that was set up in the back bedroom of the Chamberlains' home in La Crescenta, CA circa 1973: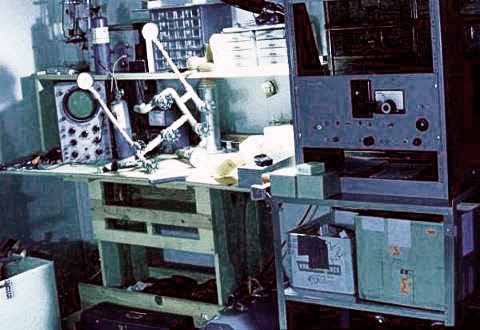 Second generation perfusion machine, perfusate reservoir, and heat exchanger in its first use on a cryopatient: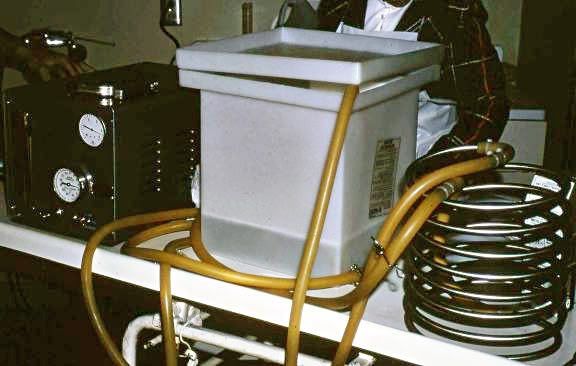 We determined, in advance and in consultation with experts, the procedures with which we were going to cryopreserve our patients, including standards for monitoring of the process and data collection and documentation: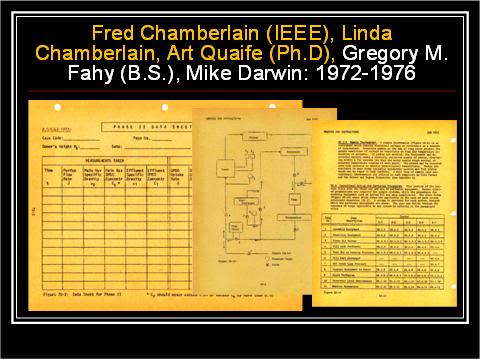 Every aspect of the operation, business, financial, promotional and technical were planned in advance. In many cases our plans did not long survive contact with reality, but the very act and discipline of planning allowed us to quickly learn, and to document and build upon experiences, both good and bad.
We constructed a mobile operating room to carry out perfusion and built and tested cool down equipment. We started with an old second-hand laundry lorry and transformed it into a credible perfusion room: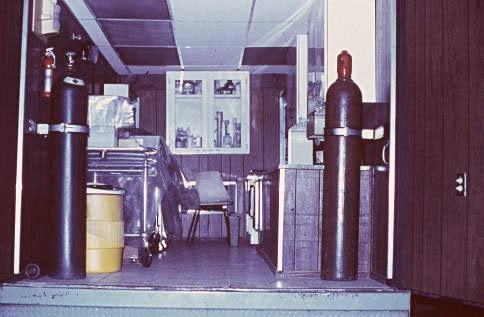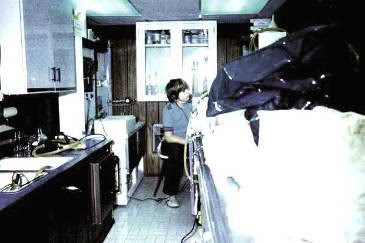 We acquired cryogenic storage equipment and familiarized ourselves with every aspect of its safe operation and the safe handling of liquid nitrogen. We did this first by didactic study and then followed-up the book-learning with careful, incremental, hands-on experience.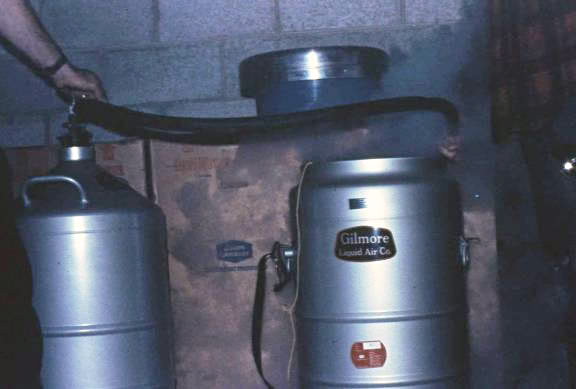 During this time we were documenting what we learned and what we proposed to do in a variety of publications: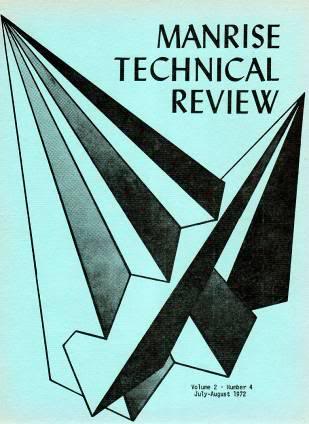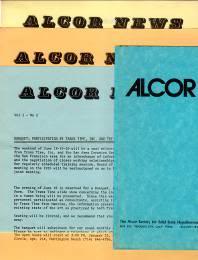 Below is an emergency contact list (ECL) (redacted for privacy) from 1979; the oldest I have scanned in at this time.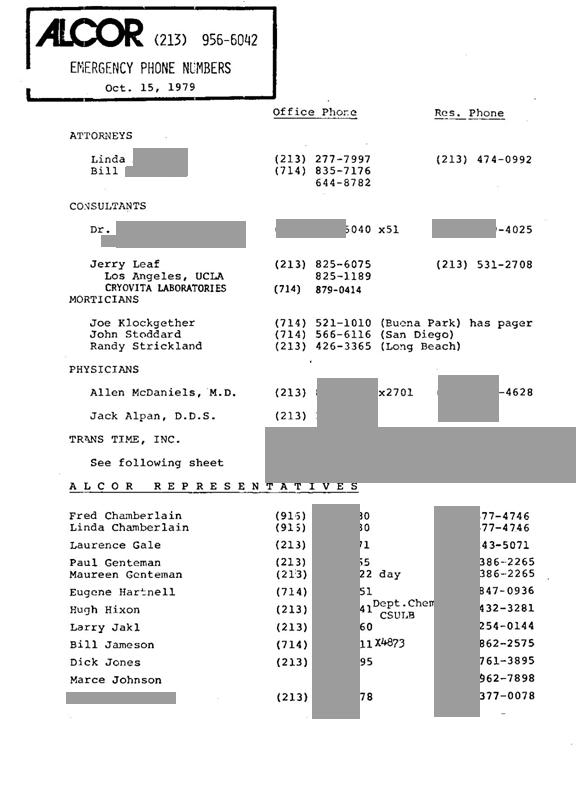 These lists were updated no less frequently than quarterly by Linda Chamberlain, and they were maintained current in an era when there were no personal computers and at a time when these lists had to be typed by hand, and then mailed out via snail mail to all the Alcor Representatives. Beyond these technological handicaps, there was the fact that the people running Alcor had demanding full time jobs. From the period of 1972 to 1976 not only was the ECL maintained and distributed without fail by three people holding full time jobs, these same three individuals also:
• Wrote the first procedure manual for human cryopreservation and assembled the first emergency response kit: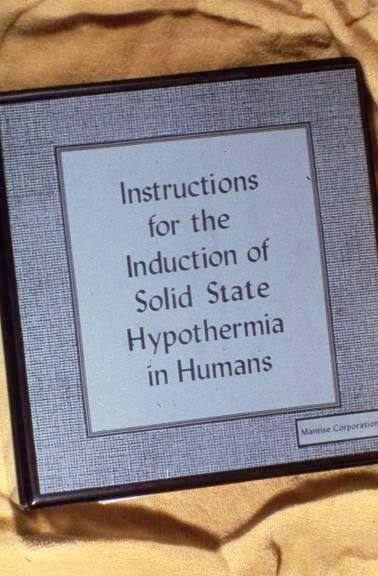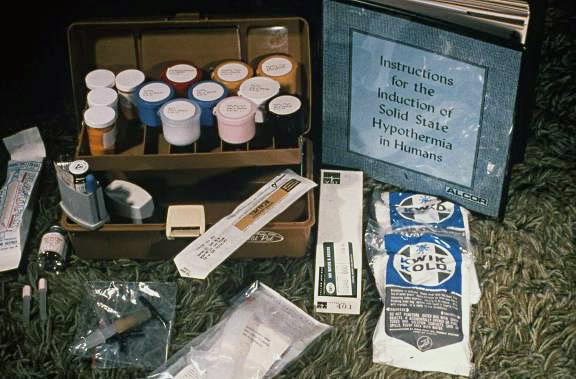 • Produced a wide range of brochures and literature as well as produced a monthly newsletter (2 pages 8.5" x 14") during much of that interval.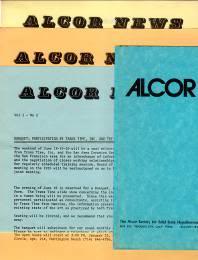 • Conducted fundamental cryonics research: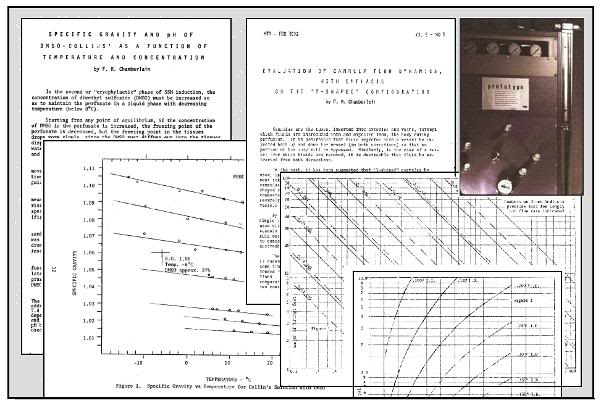 • Corresponded extensively (using a typewriter):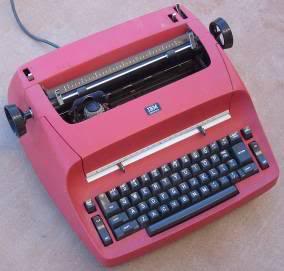 • Edited a  sophisticated technical magazine (Manrise Technical Review). It is also worth mentioning that the graphics reproduced above were drawn by hand by both Fred and Linda Chamberlain, and were then cut into wax stencils for in-house printing, using an Addressograph machine. Pages were collated, stapled and bound with black electric tape; again, in-house, and by hand.
• Kept the books and prepared meticulous financial statements using an IBM Selectric typewriter: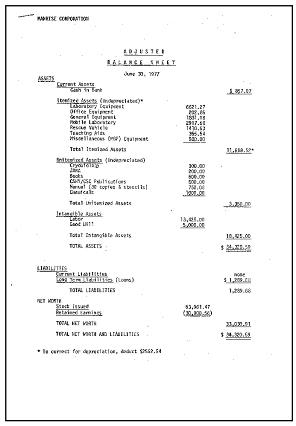 I think it is most important to point out that all of this effort was undertaken prior to placing our services 'on offer' to the public and attracting media (and thus regulatory) attention. We made ourselves into professionals first. We taught ourselves hypothermic organ preservation, basic surgical skills, the fundamentals of extracorporeal perfusion, a great deal of pharmacology and medicine, a fair bit of practical cryogenic engineering, and lots of crafts skills; ranging from electrical wiring, simple circuit design, wood working and basic construction….  And we mastered the biomedical and surgical procedures required to conduct animal research.
It took us 4 years of concentrated effort to do these things, and tremendous outreach, correspondence and collaboration with every 'expert' we could find and who was willing to help us. Only after all of this was in place did we (fortunately) do the first case.
Without question this is how cryonics should have been launched in 1964. It was unarguably tragic that competent and utterly dedicated medical, engineering and scientific minds did not arrive on the scene until the late 1960s, and were not empowered to act until the early 1970s. Indeed, the primary reason that proper planning and implementation of cryonics were delayed, was the fact that when the Chamberlains, Greg Fahy, Art Quaife, John Day (another engineer) and I became involved, we were (for years) mislead into believing that cryonics was, in fact, being competently implemented. It was the realization by Fred, Linda, Greg, Art and I that CSC was a fraud, and that the Cryonics Society of New York was failing, that spurred the creation of Alcor and Trans Time.
So, this is my advice to you: Master cryonics first. Realize that no one else will do this but you. Reach out to and employ experts whenever you can. Gather and master the 45 years worth of knowledge so painfully acquired in launching cryonics in the US. Be prepared to suffer a great deal and to have things move much more slowly that you anticipate.  Ask questions, communicate, and generate a comprehensive technical and business plan which calls out and prices of all the elements of the program, in terms of both materiel, and human resources.
Mike Darwin