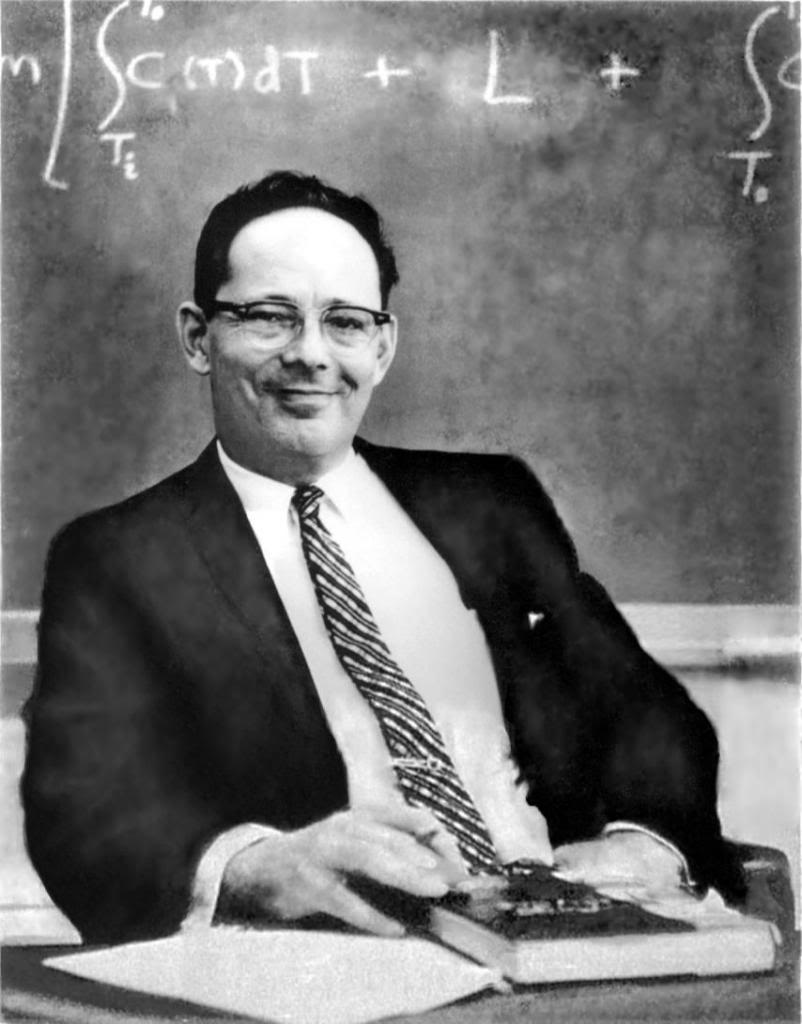 Robert Chester Wilson Ettinger (born December 4, 1918 – cryopreserved 23 July, 2011) was the father of cryonics as a result of the publication and widespread distribution of his book, The Prospect of Immortality (Doubleday, 1964) and because of his unceasing, forty-nine year long advocacy of the cryonics idea. He might also justly be called a "father of Transhumanism "on the basis of his 1972 book, Man Into Superman. Ettinger experienced cardiorespiratory arrest at 1600 on 23 July, 2011 at the age of 92.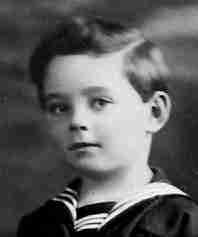 Robert Ettinger as young boy.
Ettinger served as a second lieutenant infantryman in the United States Army during World War II. Severely wounded in battle in Germany, he received the Purple Heart. He earned two Master's degrees from Wayne State University (one in physics, one in mathematics) and spent his working career teaching physics and mathematics at both Wayne State University and Highland Park Community College in Michigan. Ettinger and his first wife, Elaine, had two children, a son David in 1951, and a daughter Shelley in 1954. David Ettinger has been active in cryonics since 1968 and currently serves as legal counsel to the Cryonics Institute and the Immortalist Society.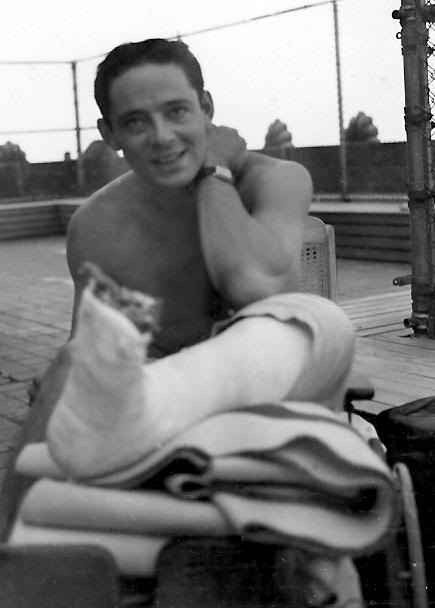 Ettinger recovering from war wounds around the time he conceived of the idea of cryonics.
Ettinger grew up reading Hugo Gernsback's Amazing Stories and assumed that one day – long before he grew old – medicine would have advanced sufficiently to have overcome both disease and aging, resulting in biological immortality.  As he grew out of boyhood in the 1930s, he began to realize it might take much longer.
Ettinger read a Neil R. Jones story, "The Jameson Satellite", which appeared in the July 1931 issue of Amazing Stories, in which one Prof. Jameson had his corpse sent into earth orbit where (as the author mistakenly thought) it would remain preserved indefinitely at near absolute zero. And so it did, in the story, until millions of years later, when, with humanity extinct, a race of mechanical men with organic brains chanced upon it. They revived and repaired Jameson's brain, installed it in a mechanical body, and he became one of their company.
It was obvious to Ettinger that the author had missed the main point of his own story. If biological immortality is achievable through the ministrations of technologically advanced aliens repairing a frozen human corpse, then why shouldn't everyone be cryopreserved to await later rescue by our own medically more sophisticated descendants?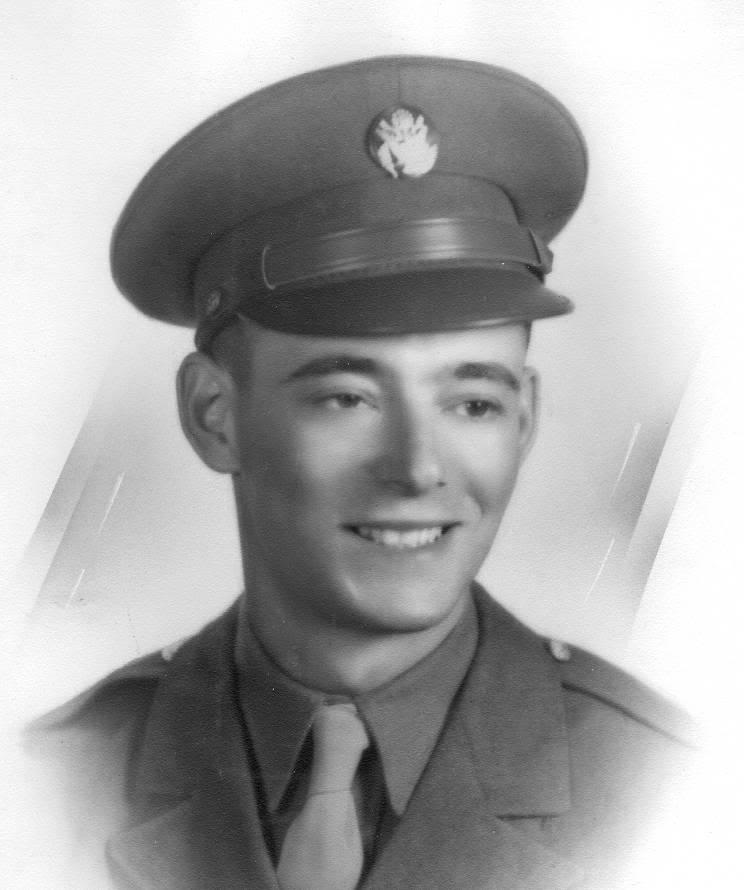 Robert Ettinger in uniform during World war II.
In 1947 Ettinger wrote a short story elucidating the concept of human cryopreservation as a pathway to more sophisticated future medical technology: in effect, a form of "one-way medical time travel." The story, "The Penultimate Trump", was published in the March, 1948 issue of Startling Stories, and definitively establishes Ettinger's priority as the first person to have promulgated the cryonics paradigm:  principally, that contemporary medico-legal definitions of death are relative, not absolute, and are critically dependent upon the sophistication of available medical technology. Thus, a person apparently dead of a heart attack in a tribal village in the Amazon Rainforest will soon become unequivocally so, whereas the same person, with the same condition in the emergency department of a large, industrialized city's hospital might well be resuscitated and continue a long and healthy life. Ettinger's genius lay in realizing that criteria for death will vary not just from place-to-place, but from time-to-time. Today's corpse may well be tomorrow's patient.
Ettinger waited for prominent scientists or physicians to come to the same conclusion he had, and to take a position of public advocacy. By 1960, Ettinger realized that no one else seemed to have grasped an idea which, to him, had seemed obvious. Ettinger was 42 years old and undoubtedly increasingly aware of his own mortality. In what may be characterized as one of the most important midlife crisis in history, Ettinger reflected on his life and achievements, and decided it was time to take action. He summarized the idea of cryonics in a few pages, with the emphasis on life insurance as a mechanism of affordable funding for the procedure, and sent this to approximately 200 people whom he selected from Who's Who In America. The response was meager, and it was clear that a much longer exposition was needed. Ettinger observed that people, even the intellectually, financially and socially distinguished, would have to be educated that dying is (usually) a gradual and reversible process, and that freezing damage is so limited (even though lethal by present criteria) that its reversibility demands relatively little in future progress. Ettinger soon made an even more problematic discovery, principally that, "a great many people have to be coaxed into admitting that life is better than death, healthy is better than sick, smart is better than stupid, and immortality might be worth the trouble! [1]
The Prospect of Immortality was published in hardcover by Doubleday in 1964.
In 1962 Ettinger privately published a preliminary version of The Prospect of Immortality; this finally attracted attention of a major publisher, and led to the 1964 Doubleday hardcover and various subsequent editions which launched cryonics. Forty-seven years have elapsed since the commercial publication of The Prospect of Immortality and, without exception, all those active in cryonics today can trace their involvement to the publication of one or both of Ettinger's books. While Ettinger was the first, most articulate, and most scientifically credible to argue the idea of cryonics, he was not the only one. In 1962, Evan Cooper had independently authored a manuscript entitled Immortality, Scientifically, Physically, Now under the pseudonym N. Durhing. Cooper's book contained the same argument as did Ettinger's, but it lacked both scientific and technical rigor and was not of publication quality.
Ettinger became a media celebrity, discussed in the New York Times, Time, Newsweeek, Paris Match, Der Spiegel, Christian Century, and dozens of other periodicals. He appeared on television with David Frost, Johnny Carson, Steve Allen, and others. Ettinger also spoke on radio programs coast-to-coast to promote the idea of human cryopreservation.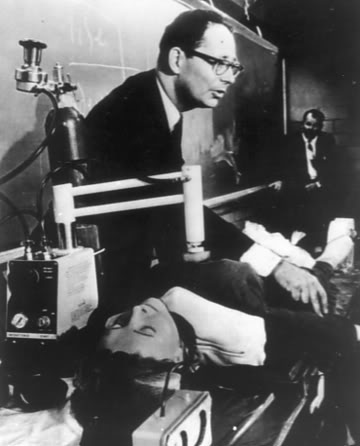 Ettinger on the "Tonight Show with Johnny Carson" in 1966.
Following the publication of The Prospect of Immortality and Ettinger's mass media expositions of the idea, he again waited for prominent scientists, industrialists, or others in authority to see the wisdom of his idea and begin implementing it. By contrast, Cooper was an activist, and must be credited with forming the first cryonics organization (although that name was not to be coined until 1965) the Life Extension Society (LES). LES advocated immediate action to implement cryopreservation and established a nationwide network of chapters and coordinators to develop a grassroots capability for delivering cryopreservation on an emergent basis. Cooper left cryonics activism in 1969, and was lost at sea in 1982, but his work with LES was indispensable in helping to launch the first Cryonics Societies. The first of these was the Cryonics Society of New York, formed in 1965 by writer Saul Kent, attorney Curtis Henderson, and mechanical engineer Karl Werner. It was Werner who coined the term "cryonics."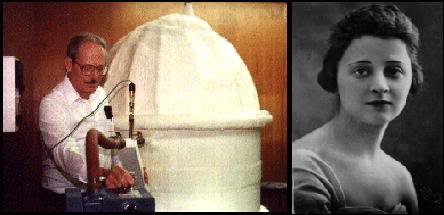 At left above, Ettinger with his mother's cryostat in the mid-1980s and at right, Rhea Chaloff Ettinger, Robert Ettinger's mother as a young woman.
In 1966 the Cryonics Societies of California and Michigan were formed. Ettinger was elected President of the Cryonics Society of Michigan (CSM). In 1976 CSM was transformed, under the direction of Ettinger, into the Cryonics Institute (CI) and the Immortalist Society (IS was originally the Cryonics Association). CI is a nonprofit organization created to provide cryopreservation services to the public. In 1977 Ettinger's mother, Rhea Chaloff Ettinger, became CI's first patient. Subsequently, Ettinger's first wife, Elaine (1987), and his second wife, Mae (Junod) Ettinger (2000) entered cryopreservation at CI. IS is a 501c3 tax exempt organization created to support research and public education into cryonics and related disciplines. Ettinger was President of both CI and IS until 2003.
From the vantage of the opening decade of the 21st century, it is not hard to understand the bewilderment and intense frustration experienced by Ettinger and virtually all other cryonics activists from 1964 through circa 1990. To its adherents, the idea of cryonics seemed at once both obvious and compelling, yet cryonics was not only ignored, it was almost uniformly ridiculed and caricatured in the media. Scientific and medical criticism was vehement, dismissive, and surprisingly superficial. Incorrect statements were made by a wide range of experts, most notably professional cryobiologists, who stated that cryopatients were irreversibly dead, that all such patients' cells would be ruptured and reduced to debris by ice crystals, that repair of cryoinjury was scientifically impossible, and finally, that the procedure was unethical, immoral, and constituted predation of the bereaved, and others unable to accept the natural order of death and decomposition. [2]
During this period cryonics adherents had no consistent or quality access to professional medical, legal, philosophical, business, or financial expertise. Admission of interest in, or advocacy of cryopreservation evoked displays of revulsion, ridicule, or both. Media and public perception were relentlessly negative. Contrary to public perception at this time, cryonics was (and still is) a largely middle class undertaking, and the resources available were those of mortuary personnel and equipment and the procedures which cryonics adherents were able to construct and devise themselves. [3] An additional concern was the uncertain legal status of cryonics and the ever present possibility of governmental interdiction. [4]
Ettinger has speculated that this state of affairs might be due to the fact that, "I had and have, no credentials worth mentioning being only a teacher of college physics and math. It is precisely this that prevented me, for so long, from doing more: I knew I carried no weight, had no formal qualifications, and was not suited for a leadership role. But as the years passed and no one better came forward, I finally had to write, and later felt I had to form organizations (although others had come into existence). This tragedy, in various manifestations, may persist. Potentially effective leaders may have turned aside because I (and later a few other obscure people) reluctantly preempted leadership. Business people and investors may have hesitated because the small, poorly capitalized organizations already in the field have had such limited (although increasing!) success in attracting participants." [5]
The passage of over four decades since The Prospect of Immortality was written has demonstrated that the resistance to cryonics was not rooted in any of the deficiencies on which Ettinger speculates above. Rather, the idea was and still is, ironically, far ahead of its time. In 1964 the discovery of DNA was only 11 years old. cloning, genetic engineering, routine organ transplantation (let alone heart and lung transplantation) were years to decades away. Detailed exposition of enabling technology such as molecular level cell and tissue repair were 30 years in the future. Nineteen-sixty-four was a time when vitalistic ideas pervaded both culture and medical science, and death was perceived in binary terms; a patient was either dead or alive, with no middle ground or intermediate states. Cardiopulmonary resuscitation (CPR) had been invented by  Peter Safar in 1960, only four years before the publication of The Prospect of Immortality and the first mass citizen training in CPR was still 8 years away: Leonard Cobb held the first citizen CPR training sessions in Seattle, WA in 1972. Passage of the Uniform Determination of Death Act did not occur until 1978, 14 years after the publication of The Prospect of Immortality. Successful cryopreservation of the first human embryo, a bundle of less than 60 undifferentiated cells, did not occur until 1983: 19 years after the publication of The Prospect of Immortality and 23 years after Ettinger first circulated his brief tract summarizing the idea of human cryopreseration as a means of medical time travel. At a time when most of the United States had no emergency medical system (EMS) and ambulances were hearses driven by Funeral Directors, the concept of cryopreservation as a vehicle to rescue by advanced medical technology was understandably incredible.
Cryonics depends upon a number of paradigm changing observations: Death is a gradual process rooted in progressive loss of biological structure (information) and is not a binary condition in most cases. Life does not depend upon continuous function or metabolism; widespread cryopreservation of human embryos was required to bring this idea into the public consciousness. Cryopreservation is possible for a wide range of cells and tissues, and even when uncontrolled freezing occurs, vast amounts of cell and tissue structure remain either intact or inferable (i.e., theoretically possible to reconstruct and restore to health and life from their damaged state). Advances in biology and medicine offer the prospect of growing new organs and regenerating or replacing damaged tissues; this is no longer considered wild speculation, but rather, is today progress expected by the public as a result of the logical progression of biomedicine. Finally, the ideas of nanoscale engineering and computation and their implications for cell and tissue repair (nanomedicine) are still not fully appreciated by the public, although understanding and acceptance of these ideas is growing. [6]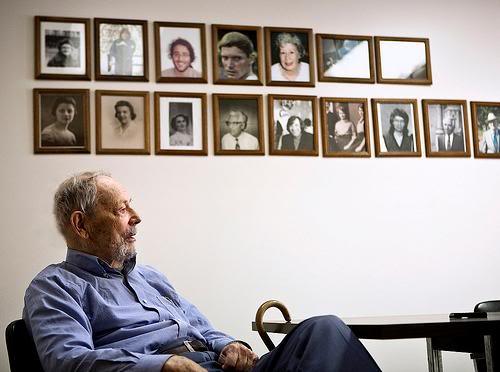 Robert Ettinger at the Cryonics Institute (CI) in 2009, with photos of some of some of the patients in CI's care visible in the background. Photo by Chris Asadian
Without these paradigm shifts, cryonics appears irrational, or even bizarre, or macabre. In 1987 Ettinger, at first surprised that his idea was not rapidly accepted by society, reflected philosophically on the state of affairs 23 years after The Prospect of Immortality introduced the world to the idea of cryonics:
"Tragedy is in the eye of the beholder. As Sid Caesar (or maybe Mel Brooks  – one of those really heavy thinkers) said: "The difference between comedy and tragedy? When the saber tooth tiger eats Moe, that's comedy. When I get a hangnail, that's tragedy." And if the Tiger of Death eats you, that is the ultimate tragedy; that is when the world ends, when the cosmos disappears, when Everything becomes Nothing.
The "tragedy" of the slow growth of immortalism pertains mostly to them, and perhaps to you — not so much to me or to us, the committed immortalists. We already have made our arrangements for cryostasis after clinical death — signed our contracts with existing organizations and allocated the money. We will have our chance, and with a little bit of luck will "taste the wine of centuries unborn."
– Mike Darwin, 24 July, 2011