Calorie Restriction: First You Starve and Then You Die (Horribly)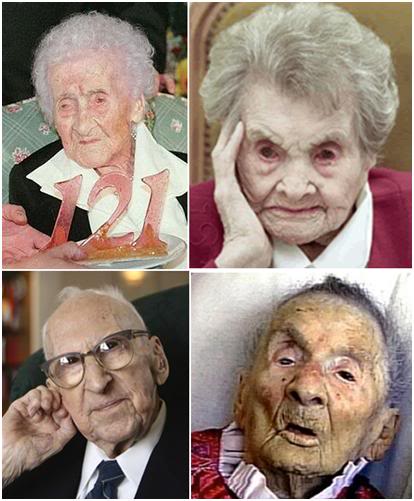 Figure 1: Supercentenarians in "extreme old age":  Jeane Calmette, 121; Ingeborg Mestad, 110; Walter Breuning, 114; Marie-Louise Meilleur, 117.
There's a proven technique in animals for reaching the maximum lifespan; the longest time that animals of a given species have the inherent capacity to survive. It's called calorie restriction, and there is a large body of animal data in an impressive range of species that says it works. There is even an ongoing project being conducted by the National Institutes of Aging (NIA) to evaluate calorie restriction in primates and it seems to be working in them, too. The calorie restricted Rhesus macaque monkeys have lower death rates, lower rates of age-associated degenerative diseases, and their overall health and activity level are dramatically better than is the case for the control animals, who are fed a diet that simulates the ad lib calorie intake by humans in the Developed World.
There's just one catch, and that is that calorie restriction, to the extent necessary to get the individual to the maximum end of the lifespan envelope is, for most humans, a miserable experience. It is also one fraught with the potential for malnutrition and the development of eating disorders, such as anorexia nervosa and bulimia. But there's another problem with calorie restriction in humans, and that's that the end results are that you end up a blind, debilitated old crone or codger, and then you die.
Having said that, I don't want to minimize or dismiss the probable very real advantages of calorie restriction in humans and they are that there is likely to be, on average, a 15-25 year extension of the healthy and reasonably productive lifespan, with a large decrease in most of quality of life eroding (and costly) degenerative diseases, such as diabetes, cardiovascular disease, osteoarthritis, dementia and very likely, tooth decay and gum disease. That's impressive, even if it isn't very practical for most people without some kind of pharmacological assistance.
There is also ongoing research to discover drugs that mimic the effects of calorie restriction on gene expression so that the benefits of the technique can be had without the attendant suffering and the very real risks of adverse effects on psychology and nutrition.[1] This is a promising area of research, and it will be covered here in considerable detail on an ongoing basis. However, this is not the time to start any discussion of  specific 'evidence based' technologies for extending healthy lifespan. Indeed, before we go any further, it is necessary to become familiar with the concept of evidence based medicine (EBM) (Figure 2).
Evidence Based Medicine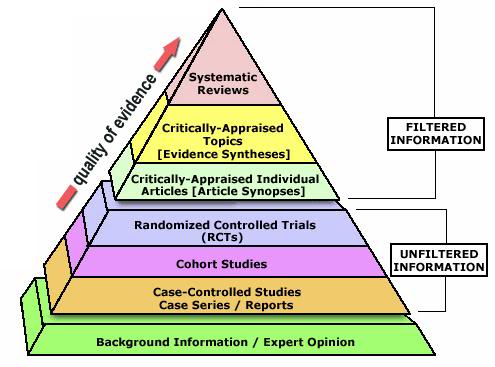 Figure 2:  Detailed Diagrammatic representation of the levels of evidence used in Evidence Based Medicine.
Evidence-based medicine (EBM), also called evidence-based practice (EBP) aims to apply the best available evidence gained from the scientific method to clinical decision making. It seeks to assess the strength of evidence of the risks and benefits of treatments, including the lack of treatment, and diagnostic tests.Evidence quality can range from meta-analyses and systematic reviews of double-blind, placebo-controlled clinical trials at the top of the pyramid (above), to conventional wisdom at the bottom.
The discrete types or levels of evidence I will be using in all my discussions here on Chronosphere are those of the Centre for Evidence Based Medicine (CEBM),  as set out in their "'Levels of Evidence' Document" which is reproduced, below.
1. A summary of how evidence can be graded.
In simple terms, one way of looking at levels of evidence is as follows (the higher the level, the better the quality; the lower, the greater the bias):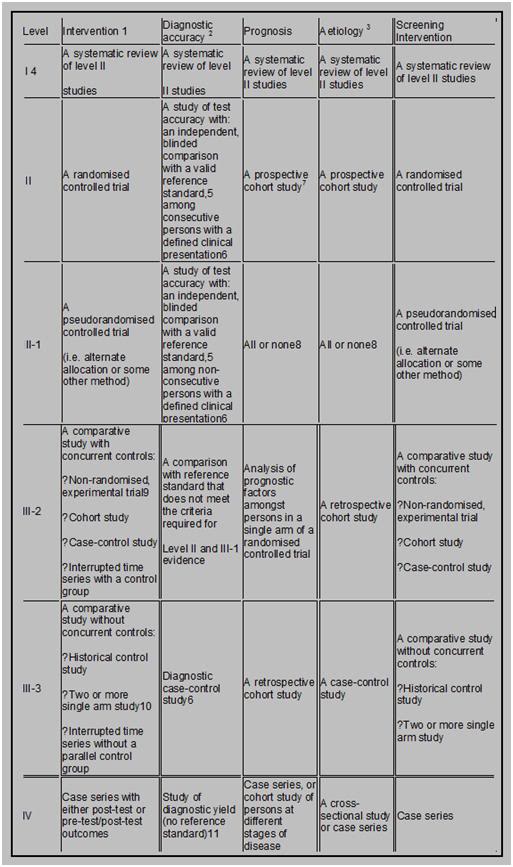 or…
Category I:  Evidence from at least one properly randomized controlled trial.
Category II-1: Evidence from well-designed controlled trials without randomization.
Category II-2: Evidence from well-designed cohort or case-control analytic studies, preferably from more than one center or research group.
Category II-3: Evidence from multiple times series with or without intervention or dramatic results in uncontrolled experiments such as the results of the introduction of penicillin treatment in the 1940s.
Category III: Opinions of respected authorities, based on clinical experience, descriptive studies and case reports, or reports of expert committees.
[Source: Harris, R.P. et al. (2001). Current methods of the U.S. Preventive Services Task Force: a review of the process. American Journal of Preventive Medicine. April 20 (3 Supplement): 21-35.]
Not surprisingly, the place to start in looking for any reliable method(s) of life extension is at the top of the evidence pyramid, which consists of Systematic Reviews (including well designed meta-analyses) and Randomized Double Blind Clinical Studies.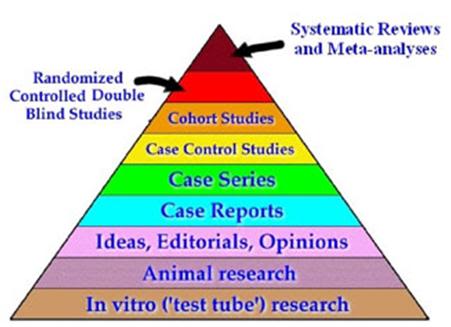 Figure 3: The EBM pyramid made simple.
The majority of "amateur interventive gerontologists," or active "life extensionists" who are pursuing lifespan extending therapies on themselves are usually both surprised and dismayed when looking at this pyramid (Figure 3). The first reason for this is that either all, or almost all, of the interventions they are using are at the very bottom of the pyramid. The second reason for the shock and dismay (and often disbelief) is that animal and in in vitro research rank below the ideas, editorializing and opinions of medical professionals, instead of at the top of the pyramid, where most activist life extensionists typically feel they should belong.
However, the fact is that very little animal, or in vitro research has any direct clinical applicability to humans.[2-4] This is not because government regulations or "greedy" pharmaceutical companies don't want people to benefit from disease-curing or life extending drugs, but rather, because the vast majority of that research is either bad (junk) science or it fails to translate to humans.[4-10] Even when animal studies are well designed and carried out in relevant animal models of disease and show strongly positive results, mostly these findings fail to translate to humans. There are many reasons for this, but chief amongst them is that animals, despite their high 'percentage' of genetic overlap with humans, are really biochemically sufficiently different that the findings aren't applicable to humans. The public are bombarded with numbers, such as chimpanzees are 96% to 98% genetically homologous with humans; cats: 90%, dogs: 82%, cows: 80%, rats: 69% and mice: 67% (http://www.ncbi.nlm.nih.gov/homologene).  These numbers get even more impressive when it is noted that 75% of mouse genes have equivalents in humans and 90% of the mouse genome can be matched to a comparable region on the human genome. In fact, recent research indicates that ~ 99% of mouse genes turn out to have analogs in humans.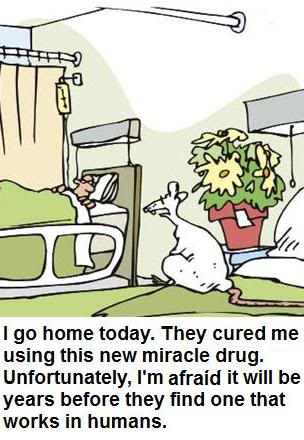 Figure 4: If we were mice, most cancers would be treatable or cured, there would be effective drugs for stroke and cerebral ischemia, and a wide range of other conditions would have effective therapies. However, we are not mice.

So what's the problem with the applicability of animal research to humans? Well, consider that at in 3 out of ten patients the drug prescribed for them fails to work. It's not that the patient is non-compliant or just doesn't get better; it is that the drug failed to have the anticipated therapeutic effect. Thus, in those patients, the drug was a waste of money and time; and to the extent that it may have adverse effects, a real danger. In fact, there are 2.2 million serious cases of adverse drug reactions (ADRs) and over 100,000 deaths each year in the US. That makes (ADRs) one of the leading causes of hospitalization and death in the US! Most people take ADRs and lack of therapeutic effect in the drugs they are prescribed (or purchase over the counter (OTC)) for granted. "Oh, that doesn't work for me," or "I can't take that because…" are commonplace remarks. And they apply to people who use only "natural" or herbal remedies as much or more as they do those who use "synthetic" drugs.
The reason for these phenomena is very instructive about why animal research turns out to have so little applicability to humans. The cause of the huge variation in responsiveness to drugs in humans is genetic variation between individuals; even identical twins are not genetically identical, due to mutations and to variations in gene activation (epigenetic factors).[11] There are two types of genetic variations known to impact drug metabolism; copy number variation, which results from deletions, inversions, insertions and duplications in genes, and nucleotide variations, or single nucleotide polymorphisms (SNPs). It is estimated that approximately 0.4% of the genomes of unrelated people typically differ with respect to gene copy number. The nucleotide diversity (SNPs) between humans is about 0.1%, which is 1 difference per 1,000 DNA base pairs! Combine these two numbers and human genetic variation is estimated to be at least 0.5% or, if you prefer, 99.5% similarity between individuals.[11-13]
That seemingly trivial amount of genetic variation is responsible for the observed and well documented large disparity in response to therapeutic drugs observed within the human species. Even the SNPs (pronounced "snips") have a profound effect on the response (or lack thereof) to therapeutic drugs and they are the sources of a major research effort to develop a catalog of SNPs that can be used as a diagnostic tool to predict and individual person's drug response. This rapidly developing area of research is called pharmacogenomics and it has already seen clinical application in cancer chemotherapy, anticoagulant dosing, the treatment of Hepatitis C and psoriasis, and in seizure disorders.[14-20]
New Drug Development: May I Suggest Roulette, Instead?
A few more words need to be said about the drug development research and success. Leaving animal data aside, most human clinical trials to evaluate refinements of existing (and proven) drugs or therapies either fail, or result in active harm.[2, 21-23] The chances of a novel molecule making it from in vitro or animal testing to clinical use in humans are ~ 1,000 to 1. You'd be much, much better off playing straight-up roulette, where the odds against you are only 37 to 1. Even in studies or clinical trials where there are ample existing theory and prior in vitro, animal research and clinical trials data that were positive and point compellingly to a favorable outcome, trials often fail.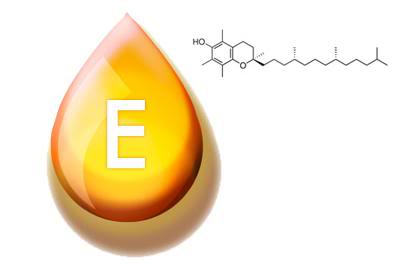 A good example of this with direct relevance to life extensionists is the saga of vitamin E in the treatment and prevention of atherosclerosis, and in particular, coronary artery disease.There are many animal experiments showing that vitamin E reduces or inhibits the development of atherosclerosis. Epidemiological studies in humans provided robust support to these data, since consumption of vitamin E in the diet was inversely associated with mortality from cardiovascular disease.[24, 25] And to the theoreticians and mechanists, there was the perhaps even more compelling fact that the free radical biochemistry implicated as being a primary factor underlying atherogenesis (oxidized low density lipoprotein (LDL)) is favorably impacted by the addition of vitamin E and similar chain breaking antioxidants to the diet in supraphysiological amounts.[26] The free radical theory of aging also supports the idea that vitamin E and other antioxidant molecules might reduce the incidence of degenerative disease, and perhaps retard aging. Further, in accordance with both theory and the animal data, administration of vitamin E to human volunteers reduced the level of lipid peroxidation, and in particular reduced the level of oxidized LDL.[27]

Figure 5:*NHS indicates Nurses' Health Study; HPS, Health Professionals' Follow-up Study; EPESE, Established Populations for Epidemiologic Studies of the Elderly; IWHS, Iowa Women's Health Study; MI, myocardial infarction; and ellipses, none.
Several prospective studies in which vitamin E was given as a supplement, including the US Nurses' Health Study[28] and the US Health Professionals' Follow-up Study, found a 34% and 39% reduction (respectively), in the incidence of myocardial infarction, [29] More impressively still, the  Iowa Women's Health Study found a 47% reduction in cardiac mortality.[30] These were not small studies published in obscure journals. They were very large trials (Figure 5) and they were published in the New England Journal of Medicine. So what's the problem? The problem was that other researchers could not duplicate the results and so subsequent, carefully designed trials were conducted.
The largest and best designed of these was the a randomized, placebo-controlled Medical Research Council/British Heart Foundation (MRC/BHF) Heart Protection Study in which antioxidant vitamin supplementation was examined in 20,536 individuals with coronary disease, other occlusive arterial disease, or diabetes mellitus. The study participants were randomized to receive vitamin E (600 mg), vitamin C (250 mg), and beta carotene (20 mg) daily or matching placebo. Intention-to-treat comparisons of outcome were conducted among all participants. An advantage to this study was that critics of earlier failed trials pointed out that vitamin E can act as a pro-oxidant in the absence of vitamin C and that it has in vitro pro-oxidant activity in cell membrane lipids under some conditions. In vivo, vitamin C is the molecule which disposes of the water soluble radical species that can be generated by vitamin E and beta carotene was added to scavenge lipid soluble radicals.
The MRC/BHF study found no significant differences between the vitamin and placebo groups in all-cause mortality, or in deaths caused by vascular or nonvascular conditions. Nor were there any significant differences between groups in the incidence of nonfatal myocardial infarction or sudden cardiac death, nonfatal or fatal stroke, or coronary or non-coronary re-vascularization. In fact, the study found that the use of antioxidant vitamins did not produce any significant reductions in 5-year mortality from, or incidence of, any type of vascular disease, cancer, or other major outcome, compared with placebo.[31]
Other studies also showed no benefit [32-34] and there was even some suggestion of harm in the form of an apparent increase in mortality and morbidity from gastrointestinal and intracranial bleeding. In 2009, a metanalysis of vitamin E supplementation trials by Dotan, et al., using Markov model analysis showed that the vitamin E supplemented "virtual cohort" had 0.30 decrease in their quality-adjusted life year (QALY) (95%CI 0.21 to 0.39) compared to the non-treated "virtual cohort."[35] QALY is a statistical measurement tool used to evaluate not just death or discrete injurious events, such as heart attack or hemorrhagic stroke, but rather measure these events, along with all deaths or debilities as a single entity, and report them in terms of how much loss or gain of functional life occurs in a given group. This work supports an earlier metanalysis showing increased all-cause mortality associated with vitamin E doses ~500 mg/day or more. When a metanalysis was done to look specifically for the effects of vitamin E on stroke it was found that vitamin E increased the risk for hemorrhagic stroke by 22% and reduced the risk of ischemic stroke by 10%.[1]
The metanalysis indicating that vitamin E supplementation (≥500 mg q.d.) is associated with an increase in morbidity and mortality is consistent with the known effect of vitamin E in such doses on bleeding time. Supraphysiologic vitamin E antagonizes vitamin K and causes platelet dysfunction resulting in an increased prothrombin time. It is almost axiomatic in medicine that any increase in bleeding time (anticoagulation) is associated with an increased incidence of clinically significant gastrointestinal (GI) and intracranial bleeding. For vitamin E to show benefit, it would be necessary for any increase in adverse effects to be offset by the benefits it conferred. For vitamin E, this was not the case, whereas for aspirin, which also increases bleeding time and causes an increased incidence of GI and intracranial bleeding, shows such strong benefit in the reduction of myocardial infarction that it is worth the associated risk in the appropriate patient population (i.e., those 50 or over and those with known cardiovascular disease).
This kind of "reversal of fortune" happens over and over again in medicine with respect to drugs as as to other treatment interventions and it is one of the well justified reasons why the astute clinician is very skeptical about putative therapies to treat disease that have not been scientifically vetted – preferably repeatedly, internationally and in well designed and executed trials. It is thus an unfortunate reality that no matter how compelling a therapy seems theoretically or in the laboratory, it still must be proven clinically. And it is even truer that the overwhelming majority of putative therapeutic interventions either fail to work, or injure or kill the patient. There is absolutely no reason to think that this will not be the case with putative life extension drugs.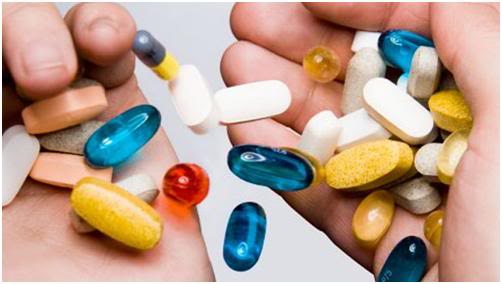 It is also usually the case that taking multiple drugs, or polypharmacy as it is formally known, negatively shifts the risk to benefit ratio (especially in the ill the debilitated or the elderly). This is so because the biochemistry of living systems is not only enormously complex; it is also interdependent and self regulating. The vast majority of drugs, or supraphysiological doses of nutrients, will perturb multiple biochemical pathways and the more molecules administered, the more likely it becomes resulting adverse interactions will occur. It is, as the Taoist maxim cautions, virtually impossible "to do just one thing" when dealing with a complex and dynamic system. Alter one part of the system in a desirable way and there will likely be consequences in other parts of it – and the odds are high that they will not be favorable.[2]
Thus, in making decisions about which putative life extension therapies to use, the most rational course is to start with those where there is Level-1 evidence of benefit. That may not even seem possible, since there are no known lifespan extending drugs or treatments in humans, let alone ones that have undergone extensive, well designed and repeated clinical trials. Or are there? The answer to that question will be the subject of the next article in this series.
Footnotes
---
[1] While the 10% reduction in the risk of ischemic stroke may seem promising this is really constitutes no advantage since hemorrhagic strokes have a far higher mortality and morbidity rate than is the case for ischemic stroke.
[2] Like mutations, most arbitrary alterations to the biochemistry or gene expression of a complex living system are not likely to result in benefit.
 References
1.            Ingram D, Zhu, M, Mamczarz, J, Zou, S, Lane, MA, Roth, GS, deCabo, R.: Calorie restriction mimetics: an emerging research field. Aging Cell 2006, 5(2):97-108.
2.            Ikonomidou C, Turski L: Why did NMDA receptor antagonists fail clinical trials for stroke and traumatic brain injury? Lancet Neurol 2002, 1(6):383-386.
3.            Ozdemir FN, Akcay A, Elsurer R, Sezer S, Arat Z, Haberal M: Interdialytic weight gain is less with the Mediterranean type of diet in hemodialysis patients. J Ren Nutr 2005, 15(4):371-376.
4.            Whiteside GT, Adedoyin A, Leventhal L: Predictive validity of animal pain models? A comparison of the pharmacokinetic-pharmacodynamic relationship for pain drugs in rats and humans. Neuropharmacology 2008, 54(5):767-775.
5.            Harber LC, Armstrong RB, Ichikawa H: Current status of predictive animal models for drug photoallergy and their correlation with drug photoallergy in humans. J Natl Cancer Inst 1982, 69(1):237-244.
6.            Olson H, Betton G, Robinson D, Thomas K, Monro A, Kolaja G, Lilly P, Sanders J, Sipes G, Bracken W et al: Concordance of the toxicity of pharmaceuticals in humans and in animals. Regul Toxicol Pharmacol 2000, 32(1):56-67.
7.            Pound P, Ebrahim, S, Sandercock, P, Bracken, MB, et al.: Where is the evidence that animal research benefits humans?: http://www.ncbi.nlm.nih.gov/pmc/articles/PMC351856/pdf/bmj32800514.pdf. BMJ 2004, 328:514-517.
8.            Dixit R, Boelsterli UA: Healthy animals and animal models of human disease(s) in safety assessment of human pharmaceuticals, including therapeutic antibodies. Drug Discov Today 2007, 12(7-8):336-342.
9.            Caldwell J: Problems and opportunities in toxicity testing arising from species differences in xenobiotic metabolism. Toxicol Lett 1992, 64-65 Spec No:651-659.
10.          Wilbourn J, Haroun L, Heseltine E, Kaldor J, Partensky C, Vainio H: Response of experimental animals to human carcinogens: an analysis based upon the IARC Monographs programme. Carcinogenesis 1986, 7(11):1853-1863.
11.          Bruder CE, Piotrowski A, Gijsbers AA, Andersson R, Erickson S, Diaz de Stahl T, Menzel U, Sandgren J, von Tell D, Poplawski A et al: Phenotypically concordant and discordant monozygotic twins display different DNA copy-number-variation profiles. Am J Hum Genet 2008, 82(3):763-771.
12.          Sachidanandam R, Weissman D, Schmidt SC, Kakol JM, Stein LD, Marth G, Sherry S, Mullikin JC, Mortimore BJ, Willey DL et al: A map of human genome sequence variation containing 1.42 million single nucleotide polymorphisms. Nature 2001, 409(6822):928-933.
13.          Cargill M, Altshuler D, Ireland J, Sklar P, Ardlie K, Patil N, Shaw N, Lane CR, Lim EP, Kalyanaraman N et al: Characterization of single-nucleotide polymorphisms in coding regions of human genes. Nat Genet 1999, 22(3):231-238.
14.          Beaulieu M, de Denus S, Lachaine J: Systematic review of pharmacoeconomic studies of pharmacogenomic tests. Pharmacogenomics, 11(11):1573-1590.
15.          Beery TA, Smith CR: Genetics/genomics advances to influence care for patients with chronic disease. Rehabil Nurs, 36(2):54-59, 88.
16.          Cacabelos R, Hashimoto R, Takeda M: Pharmacogenomics of antipsychotics efficacy for schizophrenia. Psychiatry Clin Neurosci, 65(1):3-19.
17.          Johnson JA, Liggett SB: Cardiovascular pharmacogenomics of adrenergic receptor signaling: clinical implications and future directions. Clin Pharmacol Ther, 89(3):366-378.
18.          Schwab M, Schaeffeler E, Zanger UM, Brauch H, Kroemer HK: [Pharmacogenomics: hype or hope?]. Dtsch Med Wochenschr, 136(10):461-467.
19.          Kamal SM: Hepatitis C virus genotype 4 therapy: progress and challenges. Liver Int, 31 Suppl 1:45-52.
20.          Yoshida S, Sugawara T, Nishio T, Kaneko S: [Personalized medicine for epilepsy based on the pharmacogenomic testing]. Brain Nerve, 63(4):295-299.
21.          Wiendl H, Neuhaus O, Kappos L, Hohlfeld R: [Multiple sclerosis. Current review of failed and discontinued clinical trials of drug treatment]. Nervenarzt 2000, 71(8):597-610.
22.          Corman LC, Davidson RA: Why clinical trials fail: the hidden assumptions of clinical trials. South Med J 1992, 85(2):117-118.
23.          Krum H, Tonkin A: Why do phase III trials of promising heart failure drugs often fail? The contribution of "regression to the truth". J Card Fail 2003, 9(5):364-367.
24.          Rimm E, Stampler, MJ, Ascherio, A, Giovannuci, E, Willett, GA, Colditz, WC.: Vitamin E consumption and the risk of coronary heart disease in men. N Engl J Med 1993, 328::1450-1455.
25.          Stampfer M, Hennekens, CH, Manson, JE, Colditz, GA, Rosner, B, Willett, WC.: Vitamin E consumption and the risk of coronary disease in women. N Engl J Med 1993, 328:1444-1449.
26.          Stampfer M, Rimm, EB: Epidemiologic evidence for vitamin E in prevention of cardiovascular disease. Am J Clin Nutr 1995, 62:1365S-1369S.
27.          Reaven P, Witztum JL.: Comparison of supplementation of RRR-alpha-tocopherol and racemic alpha- tocopherol in humans. Effects on lipid levels and lipoprotein susceptibility to oxidation. Arteriosclerosis, Thrombosis, and Vascular Biology 1993, 13:601-608.
28.          Stampfer M, Hennekens, CH, Manson, JE, Colditz, GA, Rosner, B, Willett, WC.: A prospective study of vitamin E consumption and risk of coronary disease in women. N Engl J Med 1993, 328:1444-1449.
29.          Rimm E, Stampfer, MJ, Ascherio, A, Giovannucci, E, Colditz, GA, Willett, WC.: Vitamin E supplementation and the risk of coronary heart disease among men. N Engl J Med 1993, 328:1450-1456.
30.          Kushi L, Folsom, AR, Prineas, RJ, Mink, PJ,Wu,Y, Bostick, RM.: Dietary antioxidant vitamins and death from coronary heart disease in postmenopausal women. N Engl J Med 1996, 334:1156-1162.
31.          Aizawa K, Shoemaker JK, Overend TJ, Petrella RJ: Metabolic syndrome, endothelial function and lifestyle modification. Diab Vasc Dis Res 2009, 6(3):181-189.
32.          Yusuf S, Dagenais, G, Pogue, J, Bosch, J, Sleight, P.: Vitamin E supplementation and cardiovascular events in high-risk patients. The Heart Outcomes Prevention Evaluation Study Investigators:  http://content.nejm.org/cgi/content/full/342/3/154. N Engl J Med 2000;, 342(3):154-160.
33.          Lonn E, Bosch, J, Yusuf, S, Sheridan, P, Pogue, J, Arnold, JM, et al.: HOPE and HOPE-TOO Trial Investigators. Effects of long-term vitamin E supplementation on cardiovascular events and cancer: a randomized controlled trial. JAMA 2005;, 293(11):1338 -1347.
34.          Vivekananthan D, Penn, MS, Sapp, SK, Hsu, A, Topol, EJ.: Use of antioxidant vitamins for the prevention of cardiovascular disease: meta-analysis of randomized trials. Lancet 2003, 1:2017 -2023.
35.          Dotan YP, I. Lichtenberg, D.  Leshno, M.: Decision analysis Supports the paradigm that Indiscriminate supplementation of vitamin E does more harm than good. Arterioscler Thromb Vasc Biol 2009, 29:1304-1309.
---