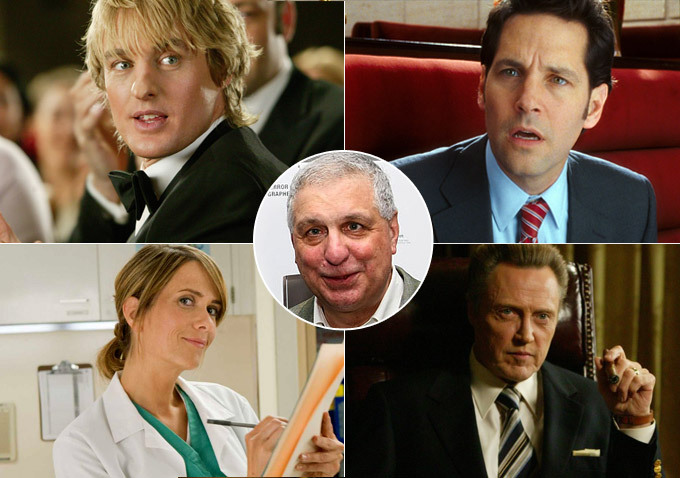 Clockwise: Owen Wilson, Paul Rudd, Kirsten Wiig, Christopher Walken, with Errol Morris in the center.
By Mike Darwin
Sometime in the next few months, it seems likely that Director Errol Morris' take on Bob Nelson's account of the cryopreservation of James H. Bedford, We Froze the First Man, retitled Freezing People is Easy, will go into production. The title is at once sarcastic, brilliant, inspired and accurate, because, as readers of Chronosphere already (should) know, freezing people is anything but easy. While there have been many movies made that touch on cryonics, use it as a plot element, or even rely on it  as a major enabler of the story, this will be the first film about cryonics. It is, of course, quiet possible for a film about  cryonics to be good – even great – and still be bad for it. This film offers substantial possibilities for both of those elements to be in play.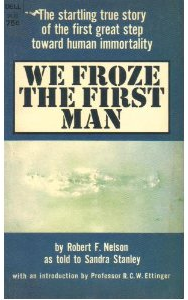 Perhaps the most important thing to beware of is that the script is not based solely upon Nelson's heavily (positively) biased and often inaccurate memoir, but also upon the searingly acerbic episode of Ira Glass' popular Public Radio International (PRI) radio show, This American Life (full program at this link). What's more, Glass is also a co-producer of Freezing People is Easy. It is possible to listen to the This American Life episode, entitled Mistakes Were Made, and forget the context in which it was aired on PRI – as part of a series of pieces on scumbags in public life who refuse to take responsibility for their bad acts.To know that this so, one has only to read this excerpt from the review of that broadcast by cryonicist, author and social psychologist Ronald G. Havelock, published in the May, 2009 issue of  Long Life, the news organ of the Cryonics Institute/Immortalist Society:
"First of all, I think we should absolve Nelson of blame for what happened. This poor
man was struggling with a task which was way over his head. He deceived himself, as
others have before and since, with the notion that many people would flock to cryonics
once they realized that it had a real possibility of working. he greatly underestimated
the length of time it would take for cryonics to become popular. We are still
waiting. More importantly, he also greatly underestimated the basic requirements for
making it work, the first of which is to have an adequately funded and competently
staffed facility with the ability to maintain itself over long periods. I think he gambled
that, something like that mythical ball field, if he started it and had real capsules
filled with liquid nitrogen, they would come. Those who actually came, including the
famous Dr. Bedford, came with hope and desperation in their hearts but they came
empty-handed. How could they imagine that this service would be free? Simply put,
they took advantage of this man, and he returned the favor by promising much more
than he could possibly deliver." [1]

It is also possible to forget that, first and foremost, Errol Morris (The Thin Blue Line, The Guardian, The Fog of War: Eleven Lessons from the Life of Robert S. McNamara: center photo in montage above) is a documentarian with a clever, often indirect, but always ruthless approach to making film show the truth and expose hypocrisy.
Zach Hem authored the script and while his narrative talent might be questioned on the basis of his botched effort in Mr. Magorium's Wonder Emporium, he also wrote the script for the 2006 film Stranger Than Fiction, which is a surprisingly intellectual meditation on life, death and the power of the mundane to make life worth living. Helm's take on Nelson and Chatsworth should be especially interesting, because his perspective in Stranger Than Fiction and Mr. Magorium's Wonder Emporium suggest he may favor the intrinsic value of the individual life; the issue which makes or breaks a viable approach to a "cryonics friendly" perspective in any work of art.
 Somehow I doubt it though, and the casting of Paul Rudd (Clueless, Anchorman, Halloween: The Curse of Michael Myers, The 40-Year-Old Virgin, Knocked Up, Forgetting Sarah Marshall, Dinner for Schmucks) to play Nelson does nothing to reassure me. It has also been reported that Owen Wilson and Christopher Walken are on-board – one wonders what their respective roles will be; Norman Bedford and Robert Prehoda?  Or perhaps Walken will play Bob Ettinger? If, as rumored, Saturday Night Live's Kristen Wiig also joins the cast, will she play Nelson's then wife, or the author of We Froze the First Man, Sandra Stanley, to whom Nelson was confiding the details of Dr. Bedford's cryopreservation and with whom he was reportedly having an affair at that time?
The book is rich in characters familiar to those with any history in cryonics: Saul Kent, Curtis Henderson, Bob Ettinger, Robert Prehoda, Dick Jones (aka Dick Clair), Dante Brunol, MD, Stella Gramer…and many more. It should be a fascinating exercise to see which, if any, of these supporting characters makes it into the film by name, or in a clearly recognizable way.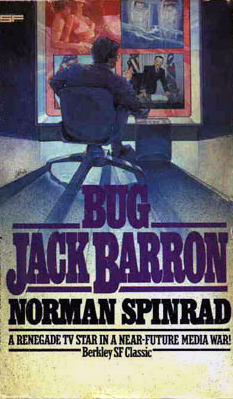 But will Freezing People is Easy get made, and if so, what will be its fate? Cryonics has been around for 50 years and attracting international attention for almost all of them. Thus, it should come as no surprise that there were two previous efforts to make movies where cryonics was the subject of the film, most notably, a film of Norman Spinrad's darkly comedic and politically (left) loaded science fiction novel, Bug Jack Barron. For over 30 years, there were regular reports from the Hollywood intelligentsia (an oxymoron, I know) that Bug Jack Barron was to be made by Universal Studios, directed by Costa-Gavras, with the script written by Harlan Ellison. The story of why Bug Jack Barron never made it onto film has the same bizarre, cursed and insane quality to it as does the history of cryonics itself.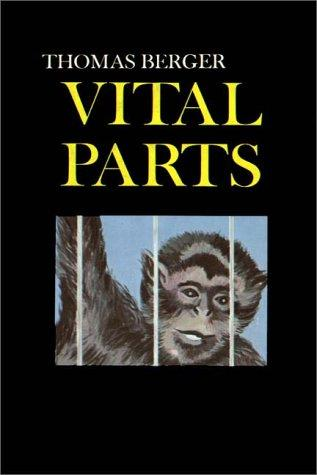 The story of why Thomas Berger's (Little Big Man) novel Vital Parts never made it into production is even more tragic,  and the links with cryonics go deeper. The first go-round at Vital Parts the movie, was in 1971, with a when director Hal Ashby (Being There ,  Harold and Maude,  The Landlord and Let's Spend the Night Together ), with Walter Matthau was slotted to play the principal character in the novel, Carlo Rheinhart (a long running character of Berger's whose middle aged make over in this novel was reportedly inspired by Bob Nelson), the loser in the midst of a mid-life crisis who is seduced into involvement in the bizarre world of cryonics by the seemingly transtemporal Bob Sweet – a man from Rheinhart's distant past who seemingly knows too much to be merely human.
Berger had visited the Cryonics Society of new York (CSNY) repeatedly to gather background information for his book, so it is no accident that a Mr. Softy ice cream  truck features prominently in the novel; Gillian Cummings (aka Beverly Greenberg), who was later to die tragically in the CSNY facility, drove a Jolly Tim's ice cream truck to help pay the liquid nitrogen bills for her father, Herman Cummings (aka Herman Greenberg). And it is also probably no accident that the creepily mysterious bob Sweet shares the same last name with on the most prominent cryonics patients of the time; the liberal ("negro rights") activist Marie Phelps Sweet, later lost at Chatsworth, along with the other Cryonics Society of California (CSC's) patients who were also in the custody of Bob Nelson. Matthau's son, and the apple of his eye, Charlie Matthau, was later to become a signed up, bracelet wearing cryonicist who was condemned to watch his father die by inches while doing everything in his power to both keep him alive (he kept portable defibrillators in his father's home, car and work places) and unsuccessfully persuade him to make cryonics arrangements.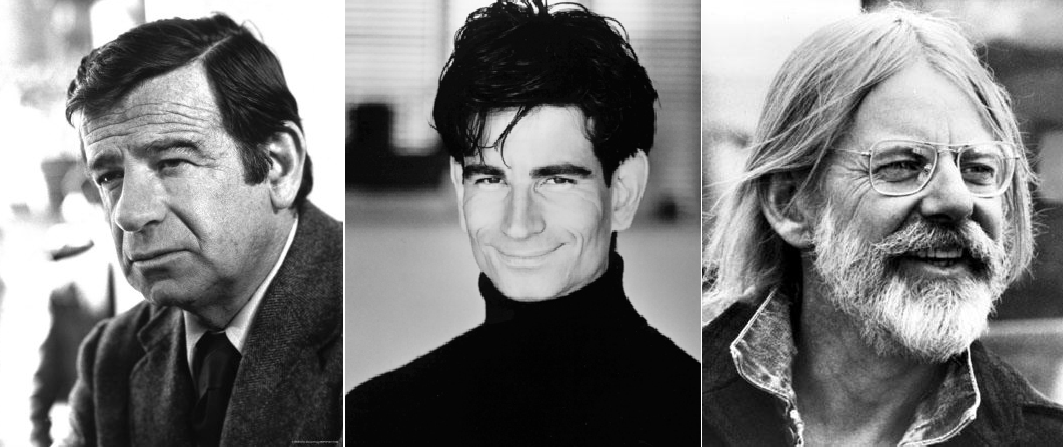 Left to Right: Walter Matthau, Charlie Matthau and Hal Ashby.
The next go round at turning Vital Parts into a movie was in 1987, with the irascible, reclusive and heavily drug abusing Ashby trying to make a comeback from his exile to television with another important, quirky film. This time Danny deVito had been recruited to play Rheinhart, and, in an inspired bit of casting, Gene Hackman had agreed to play Bob Sweet. During a meeting between Ashby and the producer Jerome Hellman to discuss finalization of the production of Vital Parts, Hellman became aware of what appeared to be "traveling phlebitis" in Ashby and shortly thereafter actor Warren Beatty became aware of Ashby's symptoms, ultimately resulting in Ashby's seeing an oncologist who diagnosed him with pancreatic cancer, from which he subsequently died in December of 1988.
The two other films which feature cryonics as cryonics (e.g., medical time travel) are screenwriter Mark Andrus' and director W.D. Richter's  1991 Late For Dinner; a treacley, train wreck of a film which reviewer Owen Gleiberman aptly described as a film "so meticulously scrubbed of what we generally think of as entertainment value that the result is mostly a quirky, dawdling snooze," and the truly, irredeemably awful 1985 film Stitches, starring the late Eddie Albert, Parker Stevenson, Geoffrey Lewis, and Brian Tochi. Oh yes, and I almost forgot to include the garbled and largely incoherent Vanilla Sky (starring Tom Cruise and Penelope Cruz) by the otherwise brilliant director Cameron Crowe, of which Stephan Zacharek of Salon.com said: "Who would have thought that Cameron Crowe had a movie as bad as Vanilla Sky in him? It's a punishing picture, a betrayal of everything that Crowe has proved he knows how to do right….But the disheartening truth is that we can see Crowe taking all the right steps, the most Crowe-like steps, as he mounts a spectacle that overshoots boldness and ambition and idiosyncrasy and heads right for arrogance and pretension — and those last two are traits I never would have thought we'd have to ascribe to Crowe." While I am no superstitious mystic, the ill fated bad luck attached to cryonics – in an out of film – makes me want to shout out a warning to all and sundry involved with Freezing People Is Easy, to "Run as far and as fast from the project as you can for both your personal and professional lives."
Any way you look at it, the film promises to be a deep wallow in black comedy. That's normally a genre I really appreciate, and often enjoy. This time, I'm not so sure. Robert F. Nelson (aka Frank Bucelli) is a bad man – a man who did enormous damage to cryonics, but more importantly, to the lives of the many people he defrauded and destroyed; not the least of which are the 10 cryonics patients whose loss were a direct or indirect result of his actions.  It is probably too much to hope that Helm's and Morris' effort could be as dark and well executed a black comedy as Peter Berg's Very Bad Things, which Roger Ebert aptly summed up as not "a bad movie, just a reprehensible one. It presents as comedy things that are not amusing. If you think this movie is funny, that tells me things about you I don't want to know." That's the movie that should be made about Nelson. The question is, should it be a movie, let alone the first movie, made about cryonics?
Footnote
[1] This statement is so wrongheadedly stupid on so many levels, it is hard to know where to begin in critiquing it. A good place to start would be by noting that Dr. Bedford hardly came "empty handed" to Nelson, or to cryonics. Instead, he came bearing $250,000 1967 US dollars ($1,714,832.83 in 2012 dollars) all of which was subsequently spent on his cryopreservation. It should also be pointed out that the majority of the families of the patients lost at Chatsworth, and at the Cryonic Interment facility on the East Coast (as well as some of the patients themselves), paid exactly what Nelson asked of them at the time: $10,000 to $15,000 in ~1973 US dollars, or $53,099.29 in 2012 dollars; substantially more than what the Cryonics Institute now charges for whole body cryopreservation today. Finally, this statement neglects the finding of the civil court that found Nelson guilty of fraud and for "intentional infliction of emotional distress."