By Mike Darwin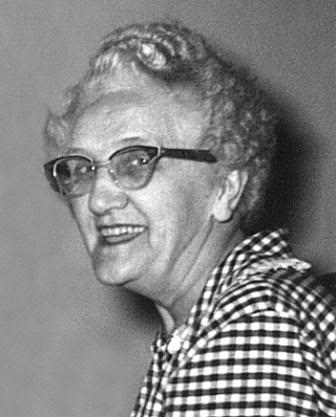 "There are so many little dyings that it doesn't matter which of them is death." – Kenneth Patchen

I remember.  A warm summer day, the smell of her house spilling over through the screen of the aluminum storm door: the smell of barley soup and mothballs and dried rose petals all rolled into one.  And I remember her.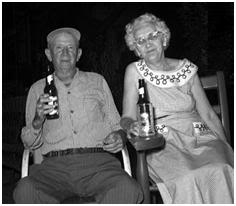 "Grandma, can I come in and play checkers with you?" Her smile, warm and familiar as a sunny autumn day, always beckoned me in. The hours I spent with her! Roaming her basement on cold winter evenings, eating endless bowls of steaming soup and chocolate cake in her kitchen, my cheeks frosted pink from the snowy breeze outside. I loved her. And she loved me. I think the loves of childhood are the best: simple loves, uncritical, filled with hope and pride at a new life entering the world and struggling to make sense of its wonder, and to triumph over it. I know she loved me in that way.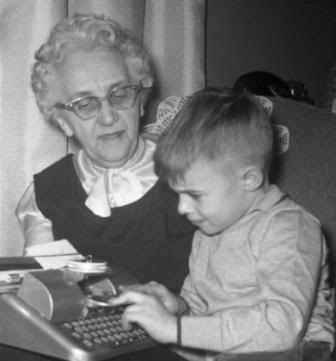 I don't know when I first realized she wasn't my grandmother. She had lived next door to us, shared a huge, sprawling yard with us, took vacations with us, canned applesauce with us, and practically lived with us since before I was born. She had been a second mother to my Mother.  Now, she was my Grandmother, and her husband "Papaw" was my "other" grandfather.  When I was three or four, Papaw died, and she became even more a part of our lives.
Oh, oh, those endless, lovely, gilt-edged days of childhood. Silly things come back. A winter's morning, with the smell of bacon still in the air, Grandma, and Mom and I, sitting round the old gray Formica topped kitchen table, sticking plastic dots on plain drinking glasses to "decorate" them.   One of the innocent pastimes of the 1950′s, which have been swept away in a world of Martha Stewart and Gucci. I remember her arms, her smile, her patience; the hours she spent with me, talking to me, making me feel like the center of the universe.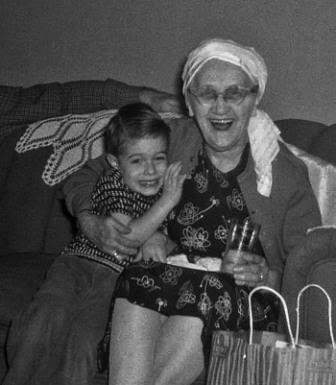 "Don't ever call me granny," she would say, "it makes me feel like an old lady. And even though I am, I can do without being reminded."  Oh, how I loved her. But time is swift and heartless, and love, if we are to keep it, often asks a high price.
She grew old, my grandmother. There were "incidents."  She fell down and spent hours on the floor unconscious. She began to repeat herself in conversation. Time. Time was showing its ugly hand. Her son was contacted, and after much discussion and haggling, it was decided she would go to live with him. Her house would be sold, a room would be added to her son's home, she would move.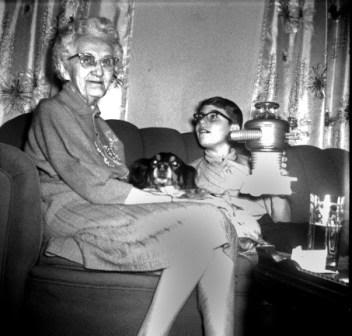 She had another family, of course. A son who lived some miles way (scarcely a block away by California standards). A cool and distant man, whom I never liked. His wife, Elva, was more than cool and distant: she was a hostile, hurtful woman, who I never understood. Perhaps she had her reasons. The ways of adults are often lost on children. Life is hard and can bend and twist people in ways that children can't begin to understand. All I knew was that she was not a loving person, and that she hurt my "Grandma," who even if she really wasn't my grandma really was.   I remember once, when Elva and her husband were visiting, Elva went through my grandmother's house, and informed her of this or that she wanted, when Grandma died. She came to the china set, my grandmother's pride and joy, and told her that she thought she'd take that now, since she'd get it when Grandma died, anyway. I hated her for that. I hated her for the pain those words caused my Grandma.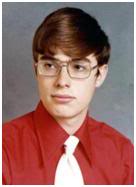 I was in my late teens then. A cryonicist. Old enough to know what was going to happen.  I went to see her in her new "home."  She spent most of her time exiled in that room, cut off from a family who wanted nothing to do with her, who considered her forgetting what she had just said, and then repeating it, not merely an annoyance, but a grounds for exile.  So, she sat, watching soap operas, trying to pass the time.
"I'm so unhappy Mikey," she told me once, with tear filled eyes.   Seeing her china sitting in Elva's fancy glass china cupboard provided only the first of many clues as to why that should be. They hated her.   And I do not use that word lightly, or easily. It came across in everything they said and did to her. Chastising her for her forgetfulness, complaining about the crowding of her room, "with things she didn't need anymore and should just throw out."
A year or two after Grandma settled in, Elva died. Suddenly, of a heart attack, without a struggle, she was dead.   All that evil just coming to a stop, all at once like that, almost made me believe in God.   The china cupboard was now Grandma's, she was now the lady of Elva's house. But she was still not loved. They used her to cook their meals and darn their socks. Used her, needed her, but I am convinced they did not love her.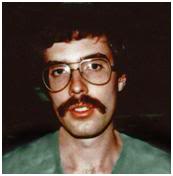 Time is relentless. One day she could not get up to make their meals. She was put in a nursing home. I was 23 by then, living in Indianapolis, with a cryonics facility of "my" own. I worked in the hemodialysis unit of the city's largest hospital. I had not been to see my grandmother in a long while. Her son, and "distance," had separated us more than I should have allowed. When word reached me that she was a in a nursing home, I went at once. Dear god, such a place. People, confused and food soiled, wandering the halls. The odor of urine, feces, and rotting flesh from untreated bedsores was overpowering. There were puddles of human excrement in the halls. I could not find an attendant to tell me where her room was.  But I found her. She was lying, half out of bed, half on the floor, her arms tied to a side rail of the bed with Posey restraints. She was covered, from waist down, with feces. I found an attendant. I demanded towels, water, soap, clean bed linen and a basin. I was still in scrub clothes from the hospital. They were terrified; they thought I was a doctor. They brought me what I asked for immediately. I cleaned her up. All the while she kept crying and saying "Oh Mikey, imagine you hav'in to do this, and you're not even my own flesh and blood." I sushed her, put her in her clean bed, sat with her for awhile.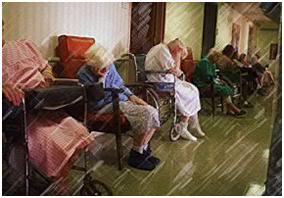 I found the nurses' desk in that stinking hole of a place and asked to talk to the registered nurse on duty. There was no registered nurse  on duty, there was only a licensed practical nurse to be found. A violation of state law; as if, in that chamber of horrors, it mattered. I asked to see her chart. It contained several notes from her physician complaining about the total lack of care there, and stating that, "he had urged her son to move her elsewhere."
I returned home in a rage. I called her son. I was afraid that if I drove out to see him, I'd kill him. I told him how I had found his mother. I told him to move her to a decent place. He told me to mind my own business. I complained to the State Board of Health about the facilities.
And then I failed her. I did not go back. I could not go back. I did  not take her out of there. Had I waited. Had I walked in one evening I could have taken her out of there. Just walked out with her withered body in my arms. No one would have seen, no one would have known.  Chances are, no one would have know who to look for, or even where to look. I knew that before I ever made that call to her son.   Had I taken her out of there then and there, before  I  chose  the  other  way of  useless  calls  and  worthless indignation, I could  have saved her. I was something out of  her  past. Someone who shared a love with her that the spiteful and uncaring souls who surrounded her would never have been able to guess at.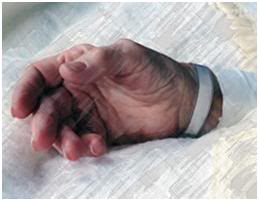 Looking back, I know I could have done it. It would not have been easy. It  would  have required  immense  courage  on  my  part,  and  the cooperation  and courage of those around me. But I am convinced it could have been done. That is why I never went back. It is why I drove past that place, the few remaining days she had left and never stopped in.  Because I knew, I knew what I had to do. I knew the risk I had to take, and I didn't. She would be cryopreserved now, safely with me still, waiting for time, her enemy, to unstill her hands, and set them loose on making applesauce – and sunshine on winter days.
When word of her death reached me it was like a knife through my heart. I did not go to the funeral. I could not go. A part of me was being buried, and I couldn't stand to watch it.
It can be said that what I failed to do was to kidnap someone.   That the only thing I did was act with sense, and decorum, and within the law. That my own survival was at stake. That I could have gone to prison.  That I would have been jeopardizing everything. That my hands were tied. I thought all those things at the time. I used them as defenses to stop myself from doing what I really knew I had to do. Those excuses are as useless now as they were useless then.  They were and are excuses, but they are not answers, and they do not take away the pain.
Love is precious, it is hard-won, but harder still to keep. It demands much, if we are to be true to it. It is above  legal "justice," beyond time. But it demands courage, and risk, and action.
No matter how long I live. No matter how many centuries unwind before me, I will carry that failure with me, always. If cryonics works for me, if I waken on distant shores, laughing at time, stepping from century to century like they were slippery, moss choked stones in a creek, I will only be partly there. Deep inside, part of me is missing.   And I let it slip away.  Always, no matter the loves, the times, the distance; part of me will ache and be broken, and there are no salves or medicines, nor any analyst's couches that can ever fix it. Because of me.  Because I let it happen.
It is a bitter lesson. Deep inside of me, I cannot accept my failure. Deep down, I have not given up yet. I cannot, if I am to go on, if I am to live, I cannot give up on her. Not completely. Inside there is still a little hope. Hope overshadowed with grief.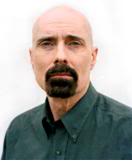 Oh, Grandma, was it only yesterday you were there to take care of me, to worry over me, to clean my bottom when it was soiled, and to hold me safely in your arms. Oh, Grandma, how could I have been such a coward, how could I have ever let you slip through my loving arms?  Could you ever have understood? Could you ever have forgiven me?
Grandma – I love you, and will always love you, and I swear, no matter what, I will never stand unready again to take the risks that love demands.
Forgive me.