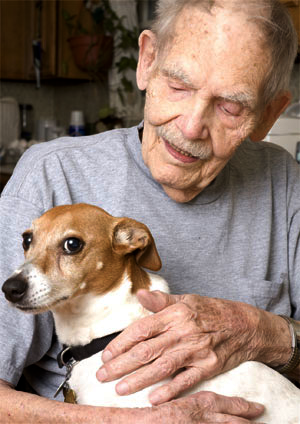 By Mike Darwin
Left: Science Fiction writer Fred Pohl, with friend.
Predicting the future is a tough business. It is an especially tough business when it is proposed  that the prediction be highly specific and technically accurate. Say, akin to predicting the iPhone with Siri in 1965. It's often been noted that none of the Golden Age of Science Fiction writers like Heinlein, Clarke, or Asimov predicted the PC, let alone the laptop. And most didn't have a clue about the emerging developments in biology. So, the odds that one of those esteemed gentlemen would have conjured up a hand-held device that you could ask just about any question to (and get a useful answer), pay your bills through, order your meals with, get directions from, do your banking over, get reminders, entertainment or voice mail from and have a conversation with…well, the odds of that were just about nil. Just about, but not, as it turns out, quite nil.
In his 1965 cryonics novel, The Age Of The Pussyfoot, that Golden Age Science fiction writer, co-contemporary and friend of Bob Ettinger, Fred Pohl posited the existence of a device called the Joymaker, which every civilized person would necessarily have to have. The Joymaker incorporated the following features and uses:
Access to sophisticated computing for money management, scientific calculations, etc.
Access to planetary libraries at any time and any place.
The education of children each of whom have their own Joymakers.
Health Maintenance: the Joymaker monitors vitals, administers life saving or mood altering medications, summons emergency medical help and summons cryopreservation services in the event of cardiac  arrest.
The Joymaker offers voice mail which is the core of interpersonal interaction in the novel.
Orders all food and beverages and arranges payment, both in the home and in public.
Orders all other goods for delivery and since payment is automatic, the expense of items is not always apparent to the buyers. Thus, the protagonist rapidly depletes his "fortune."
Replaces the public address system allowing any group of people to hear a public announcement on their Joymakers thus eliminating the need for loudspeakers in public places or interruption of entertainment programming.
Locating people. The central computer can track the position of any Joymaker, and by extension, its owner. This information can be made available at the owner's discretion.
Jobs not requiring physical presence. One character is a "Reacter," someone who samples new products and reports her reactions using the Joymaker. The central computer analyzes her reactions in the light of her known psychological makeup and is able to statistically predict how well the product will sell.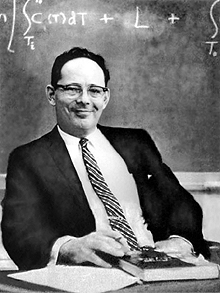 Left: Robert C. W. Ettinger, the father of cryonics.
The Age Of The Pussyfoot was set in the year 2527. However, in his Afterword to the novel, Pohl noted that he thought many of the functions of the Joymaker would be realized not in five centuries, but more likely in five decades.  Forty seven years after Pussyfoot, the iPhone with Siri is here, and most of Pohl's predictions are  indeed a reality.  And, at age 93, Fred Pohl has survived long enough to see his predictions become reality. His friend and fellow science fiction writer Bob Ettinger was cryopreserved late last year and Pohl has been intimately aware of cryonics for ~50 years. He was one of the first people Ettinger contacted about the idea and over the ensuing five decades Ettinger never ceased to nag Pohl to make cryonics arrangements. The two were good friends and stayed in touch in writing – the last letter Ettinger wrote to Pohl shortly before his cryopreservation, admonished him, yet again, to get signed up for cryonics.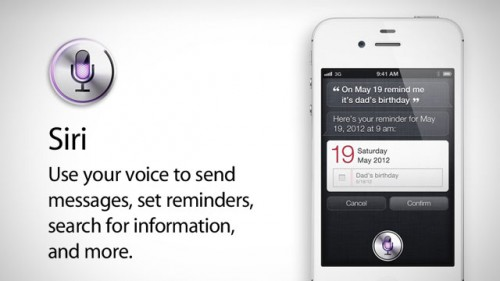 I too had tried to persuade Pohl to make cryonics arrangements, even offering him a "free freeze" in 1978. When Ettinger entered cryopreservation on July 23, 2011, Pohl wrote a moving tribute him on his blog "The way of the Future" and this prompted me to take up where Bob necessarily left off in urging Fred to make cryonics arrangements:
Mike Darwin says: Hello, Fred, this is from Mike Darwin, the guy who made you the offer of a "free freeze" after dinner that night in Louisville, KY in our suite in the Galt House hotel. You were the Guest of Honor at the American Science Fiction Convention in 1978, and we took you to dinner and made you an offer that, as it turned out, you easily could refuse! If you want to read an account of that meeting from the perspective of the cryonics people present at that time, it's up on line, here: http://www.alcor.org/cryonics/cryonics8301.txt and is entitled, "When You Can't Even Give it Away – Cryonics and Fred Pohl.
When you write about Bob Ettinger, "He wrote me one more letter, good-naturedly urging me to change my mind. That was the end," I would say in response, "Uh, uh, it is much more likely, on the basis of probability alone, that was the end not for Bob, but for you.
Bob and I talked and corresponded about you a number of times over the years. Unlike you, I was not close to Bob, and we were often at odds. Interestingly, one of the few things that ever resulted in a genuine emotional connection between us was the offer we made to cryopreserve you for free. While he was too reserved and diplomatic to say so, your given reason for turning cryonics down, well, to be frank, I think it pissed him off a little. It was apparent that he genuinely liked and admired you and that, maybe just as importantly, he shared a common past with you. You and he grew up in the Golden Age of Science Fiction and you both shared the common narrative and heritage of what is now being called "The Greatest Generation." The last time I saw Bob, was over dinner a few years ago in Michigan. He was quite frail, but wickedly lucid. I asked him if you were still compos mente and if he was still in touch with you. He sighed, "Yes," and a "Yes." And then he momentarily lost his temper, which is something I almost never saw him do. I don't remember his exact words, but they were pretty to close to this: "I guess he doesn't think that much of me or of the rest us, because he's so worried about being alone and displaced from the people he knows and loves now. Doesn't he think I'll be there? Doesn't he think any of the hundred or so others from our generation will be there? And if he does, and he is so worried about loneliness and social isolation, then dammit why doesn't he come along to keep us company?"
I thought that was an extraordinarily good question. But logical and emotional arguments aside, it was painfully clear to me that HE WANTED YOU ALONG FOR THE RIDE. I had a hard time holding back the tears, and I had to excuse myself to the men's room.
When most men die, their probability for any future goes to zero; in effect, their event horizon collapses. That's about to happen to you (and to me, and to everyone else). Say what you will, Bob Ettinger now confronts two possibilities – oblivion, or one hell of a really interesting future. A future far more fantastic than anything you or he ever dreamed of, or wrote about. If nothing else, just to have come that far and to be in that position, well, it's a hell of an accomplishment. And I am very grateful to Bob Ettinger for achieving it, because it opens that possibility to me, as well.
So, Fred, here's the deal. Your friend is waiting for you: he damn sure wanted you to embark on the adventure (good or bad) that he has now begun. In fact, he kept at you to go until, literally, almost his last breath for this life cycle. He can't do it anymore, so I guess it is my turn, once again, to ask you to reconsider and to join your friend and colleague on his journey into the land you both dreamed of when you were young, and in your salad days. Please, reconsider your arguments. It is now for sure you won't be without a friend and cohort, and I can pretty much guarantee you that your revival won't take place unless you have a use.
Finally, I can tell you for a fact that the best use you have is continue living and growing and telling stories. At our core, we humans are 'store creatures,' and we will remain so as long we *are* human. It goes without saying that story creatures need storytellers; your job is thus secure.
To which Fred replied: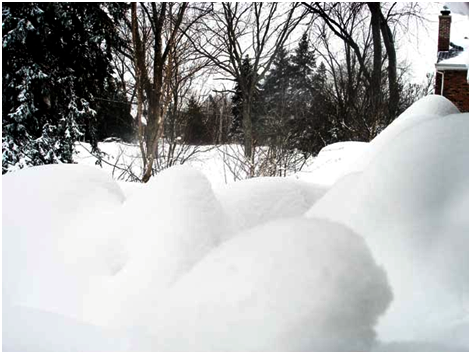 Mike Darwin's response to my piece on the loss of that very good man, Bob Ettinger, caught me completely unaware. I am grateful to you for repeating the offer of a free freeze, Mike, just as I am grateful to the people who sometimes tell me that they're going to pray for me. Even though I can't accept your offer, it's a kind thought.
Let me quote from a poem that was written long ago by John Dryden, in an attempt to sum up the teachings on this subject of the even longer ago Roman philosopher Lucretius. The last six lines say it all, but I'll give you the whole thing. It goes like this:
So, when our mortal forms shall be disjoin'd.
The lifeless lump uncoupled from the mind,
From sense of grief and pain we shall be free,
We shall not feel, because we shall not be.
Though earth in seas, and seas in heaven were lost
We should not move, we should only be toss'd.
Nay, e'en suppose when we have suffer'd fate
The soul should feel in her divided state,
What's that to us? For we are only we
While souls and bodies in one frame agree.
Nay, though our atoms should revolve by chance,
And matter leap into the former dance,
Though time our life and motion should restore.
And make our bodies what they were before,
What gain to us would all this bustle bring?
The new-made man would be another thing.
But I do appreciate the offer.
This entry was posted on September 9, 2011 at 12:30 am at http://www.thewaythefutureblogs.com/2011/09/declining-immortality-twice/
Fred Pohl may be the first man in the history of the world to have declined a shot at immortality not once, but twice! I would argue that the really amazing thing about Pussyfoot is not just that Pohl got the technology of the Joymaker right, but that he also got the biotechnology of the future more or less right – granted in no small measure due to that "good man" and good friend of his, Bob Ettinger.  Fred Pohl knew a sound and reasonable idea when he saw one , biological or otherwise,  and 50 years later cryonics has endured and the biological basis for it has grown steadily better. Lucky patients cryopreserved with little or no ischemia, using the best available vitrification techniques today, will have intact connectomes and minimal neuronal molecular damage. Such fortunate patients will suffer virtually no freezing damage.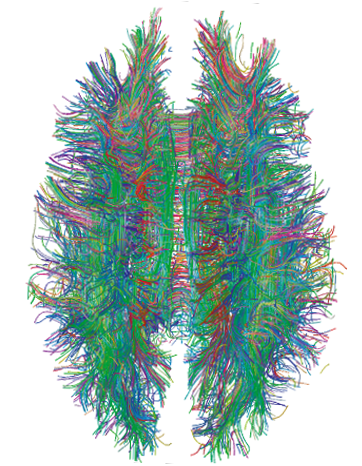 Above: The Connectome.
 Any yet, Pohl is having none of it.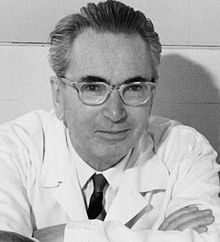 Right: Viktor Frankel.
I used to find this a mystery. To be surprised by it. To marvel at it. However, that time has long past. The first insight that offered a partial answer to that mystery came from Viktor Frankel's book, Man's Search for Meaning.  Frankel noted that there were two basic types of people in the concentration camps – those who drew their sense of identity and purpose from their social/societal position; husband, father, lawyer, doctor, mother, grandmother… and those who drew it from some other source, independent of their social context, or how they were labeled. For some, the origin of that sense of identity was religious, for others, it existed independent of any institutional or religious thoughts or beliefs. Those few people saw themselves as unique and worthwhile individuals deserving of and entitled to life and survival at all costs, independent of any external factors or forces.
Much later I realized that another component in the will to survive that is often material in making the choice for cryonics is the yearning to be transcendent. It is not enough to be able to see the future with accuracy and precision, it is necessary to yearn to be it. To quote Nietzsche:
 "I teach you the overman. Man is something that shall be overcome. What have you done to overcome him? … All beings so far have created something beyond themselves; and do you want to be the ebb of this great flood, and even go back to the beasts rather than overcome man? What is ape to man? A laughing stock or painful embarrassment. And man shall be that to overman: a laughingstock or painful embarrassment. You have made your way from worm to man, and much in you is still worm. Once you were apes, and even now, too, man is more ape than any ape…. The overman is the meaning of the earth. Let your will say: the overman shall be the meaning of the earth…. Man is a rope, tied between beast and overman—a rope over an abyss … what is great in man is that he is a bridge and not an end."
H. G. Wells said it far more beautifully:
"We look back through countless millions of years and see the great will to live struggling out of the intertidal slime, struggling from shape to shape and from power to power, crawling and then walking confidently upon the land, struggling generation after generation to master the air, creeping down the darkness of the deep; we see it turn upon itself in rage and hunger and reshape itself anew, we watch it draw nearer and more akin to us, expanding, elaborating itself, pursuing its relentless inconceivable purpose, until at last it reaches us and its being beats through our brains and arteries…It is possible to believe that all the past is but the beginning of a beginning, and that all that is and has been is but the twilight of the dawn. It is possible to believe that all that the human mind has accomplished is but the dream before the awakening; out of our lineage, minds will spring that will reach back to us in our littleness to know us better than we know ourselves. A day will come, one day in the unending succession of days, when beings, beings who are now latent in our thoughts and hidden in our loins, shall stand upon this earth as one stands upon a footstool, and shall laugh and reach out their hands amidst the stars."
But Wells spoke of not of achieving that greatness personally, but rather of the species achieving it  – of our descendants achieving it.
To want it, to need it, to ache for it personally – that is a rare thing. It is the motive force that has driven biological evolution – and it is the motive force that has driven every human innovation and every human conquest – for good or evil.
Recently, a friend of mine asked, in wonder, why I was preparing for the contingency that technological civilization might collapse. "There would be no cryonics if that happened." he noted, correctly.
"Yes, I know." I replied.
"And it would be really horrible. A terrible, terrible undoing of the world." he added.
"Yes, yes it would." I agreed.
"Then why on earth would you want to be around to see that?"
"I can't imagine missing the last act! I mean, honestly, I've had the chance to read up on all that happened before, I've trotted all over the planet, read the thoughts of the best minds of every known culture and civilization, and you propose I should wimp out and miss the denouement? I'm plenty savvy enough to keep redundant assets for a quick and painless exit at should I find myself in unbearable agony and no hope of survival. However, absent that, I can't even conceive of betraying the intense curiosity I'd have about any apocalypse, even if my own survival were impossible."
Frankel comes close to summing up my feelings on this matter when he says:  "Man is that being who invented the gas chambers of Auschwitz; however, he is also that being who entered those gas chambers upright, with the Lord's Prayer or the Shema Yisrael on his lips." There is an implied qualification not present in Frankel's quote:  "Man at his best is that…" The cryonicist is thus that being who chooses life, inquiry, knowledge and understanding of the universe as his personal and moral imperatives. He chooses to feel and to be these things – not just to think about them, or talk about them. He chooses action over contemplation, life over death.
The origins of that choice? Well, that is still a mystery, but one which, in the fullness of time, may we may hope to unravel.