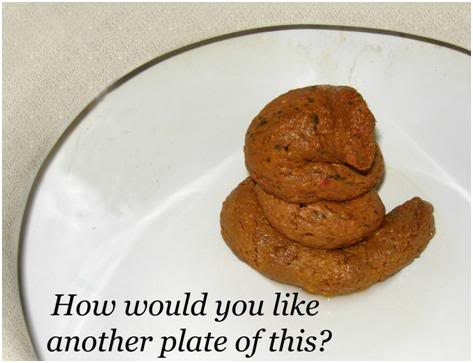 You got a fast car
I want a ticket to anywhere
Maybe we make a deal
Maybe together we can get somewhere –Tracy Chapman
By Mike Darwin
The mAD Men
Cryonics has a history, beginning at almost Day 1, of public relations "experts" who would set about telling us why cryonics hasn't taken over the planet like a wildfire in a tinder dry California summer. At Day 1, or maybe even Day 1,000, they might have had some credibility. But today, they don't.  They are mostly ignorant, and a lot of them are idiots, in the bargain. Arguably, the only people more idiotic are those cryonicists who continue to listen to them, at this late date.
The most important, the most obvious and the most factual reason why cryonics is not more widely accepted is that it  fails the "credibility sniff test" in that it makes many critical assumptions which may not be correct, such as that the cryopreservation techniques used are adequate to preserve the structure that encodes person-hood, that person-hood is, in fact, a function of structure (ultrastructure), that technological civilization will endure uninterrupted long enough to allow for recovery of today's cryonics patients, that your personal odds of entering cryopreservation with an intact brain are probably no better than 1 in 3, and that any of the other myriad practical obstacles, ranging from the ability of patients to integrate into a future world to what kind of "jobs" they will have, can be resolved favorably…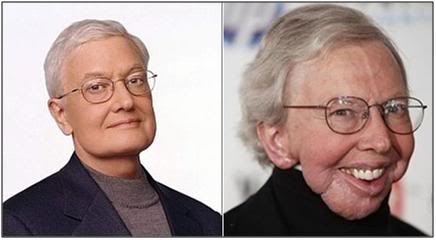 Figure 1: Film critic Roger Ebert suffered from papillary thyroid cancer in 2002. He initially chose conservative treatment options which left his appearance intact and his ability to speak unimpaired. The tumor recurred and invaded his salivary gland with metastases to the lymph nodes of the neck. The only procedure which offers any reasonable proven prospect of a cure (~ 5%) is radical neck surgery in conjunction with intensive and relatively wide-field radiation (typically neutron beam) of the neck. The black turtleneck which Ebert now wears covers the cervical support collar which helps hold his head erect. Radical neck dissection typically removes so much muscle (and other structure) that the patient cannot hold his head erect. Ebert has no functioning larynx and cannot eat using his mouth – he is tube fed via a feeding gastrostomy. Despite these horrific procedures and the attendant suffering, he has returned to productive work. Few patients with head/neck cancers choose this treatment option, even when the alternative is certain death. Even now, statistically, Ebert's chances of survival into old age are small.
The Hard & Simple Reality
In other words, cryonics is not proven. That is a plenty valid reason for rejecting any costly procedure; dying people do this kind of thing every day for medical procedures which are proven, but which have a very low rate of success and (or) a very high misery quotient. Some (few) people have survived metastatic head/neck cancer – the film critic Roger Ebert, is an example (Figure 1). However, the vast majority of patients who undergo radical neck surgery for cancer die anyway. For the kind and extent of cancer Ebert had, the long term survival rate (>5 years) is ~5% following radical neck dissection and ancillary therapy: usually radiation and chemotherapy. This is thus a proven procedure – it works – and yet the vast majority of patients refuse it.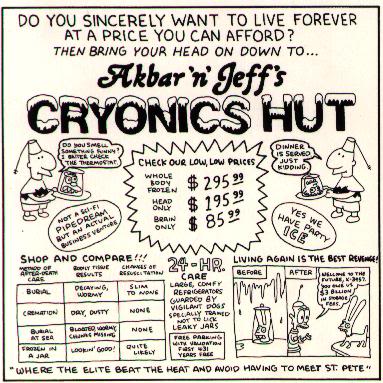 Figure 2: Pay attention to what the marketplace is saying. If we are uniformly portrayed as crazy and absurd, then there are only a few possibilities as to why that is happening, and none of them are good.
Cryonics is not proven, and it is aesthetically disturbing (indeed even disgusting) to many people. It is also costly, and not just in terms of money alone. It is costly in countless other ways, ranging from the potential for marital discord, social alienation, ridicule, social isolation, disruption of family relationships (and with grief coping mechanisms) during the dying process, and on and on and on. And it does cost a lot of money, because if you figure the lost present value of capital for life insurance, dues, and end of life expenses related to cryonics, then that is a very significant dollar amount; my guess is that for a whole body patient who signs up at age 35 with Alcor, it is in the range of ~ $500,000 to $750,000 2010 dollars!
Those are perfectly valid reasons for people not to choose cryonics. Again, there is no direct evidence it will work – NONE – it costs a lot of money and even if it does work, it is unlikely to work for YOU because odds are you will be autopsied, die unnoticed for days, or die of Alzheimer's Disease long before you are pronounced legally dead. The facts are plenty dismal enough to explain its lack of widespread adoption.
Beyond this, many other factors come into play, such as perceived interference, or lack of competitiveness with religion by cryonics, lack of endorsement by authority figures, such as physicians and scientists, actual marketing faux pas's, such as the Chatsworth debacle and the use the words "death" and "dead" to describe cryonics patients. Then come factors which would, if cryonics were proven to work, be down in the noise, or more accurately, nonexistent, such as they way the current cryonics facilities look, the appearance and qualification of staff and so on. But there are some other factors that are material, and our PR friends have consistently missed them, and mostly, so have we. What are those factors are what should we do about them?
Listen to the Marketplace, Stupid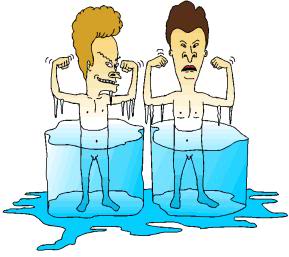 An elementary but seldom followed rule of enterprise is to listen to what your customers are saying. This is extraordinarily hard for most would be entrepreneurs to do, because it is in the nature of the entrepreneur to believe, passionately, that he understands the market better than anyone else, and that his vision of  the product or service he wishes to offer is not only better, it is also fundamentally new and different. Sometimes this is so, and great success ensues. However, even then, such success will be temporary if the entrepreneur or innovator fails to listen to the marketplace: his customers, or potential customers.
Over the past few days, with the passing of Robert Ettinger, cryonics has received a level of planet-wide media attention it has not received in decades. One interesting and valuable result of this is that various news venues have solicited public comment about cryonics, and what's more, about immortalism, or radical life extension. As usual, cryonicists have been deaf to the criticism, expressed and implied in these remarks from the "marketplace. Or worse, they have been contemptuous, without being clever in their contempt and in their responses.
Kumbaya
Anyplace is better
Starting from zero got nothing to lose
Maybe we'll make something
But me myself I got nothing to prove –Tracy Chapman
The most common remarks made by people who say they wouldn't want to live a long time, excluding the very pragmatic ones I give above, are as follows:
Once is enough for me, I can't imagine going on like this for centuries, let alone forever.
An eternity of ____________________ (fill in the blank), no way! Life is hard enough as it is.
How boring, imagine having to just keep on living the way I do now, but forever! Argh!
The world is in a bad state, and with global warming and the like, there will be power cuts and organizational failures and those people will thaw out. In any event, civilization on the skids so it doesn't matter.
What do these remarks mean? Well, they mean exactly what they say they mean in most cases. That may be hard to understand, especially if you look at the demographic data for how "happy" people are the world over. What you will find, if you do, is that people in Western Developed nation-states are extraordinarily happy. In fact, they are unbelievably happy (Figure 3).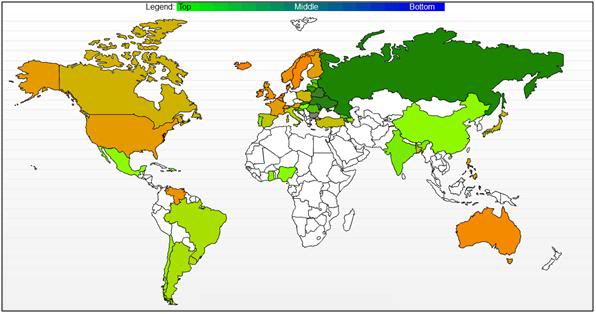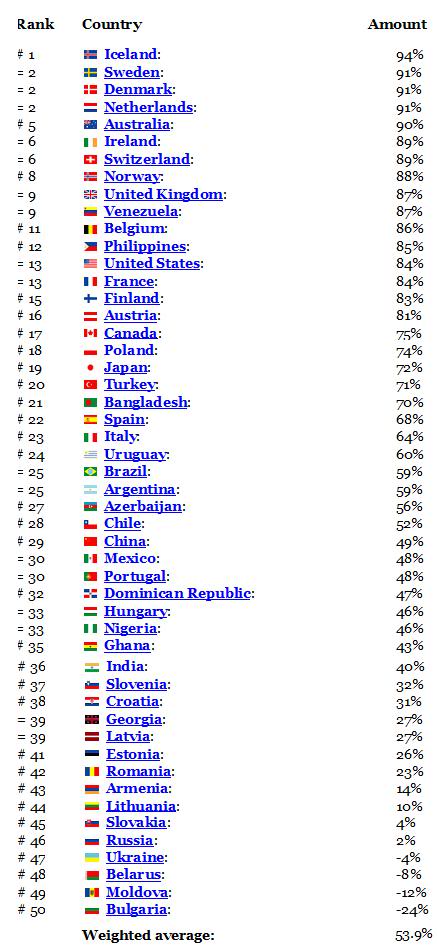 DEFINITION: This statistic is compiled from responses to the survey question: "Taking all things together, would you say you are: very happy, quite happy, not very happy, or not at all happy?". The "Happiness (net)" statistic was obtained via the following formula: the percentage of people who rated themselves as either "quite happy" or "very happy" minus the percentage of people who rated themselves as either "not very happy" or "not at all happy".
Figure 3: A nation-by-nation evaluation of the extent to which the population of the planet's nation-states is happy with their temporal existence. In Developed countries the satisfaction rate approaches 100% – especially in racially and culturally homogenous states with extensive social welfare programs and a tax mandated  state of (relative) financial and social equality (e.g., the first 9 countries on the list). SOURCE: World Values Survey 2005: http://www.wvsevsdb.com/wvs/WVSIntegratedEVSWVS.jsp?Idioma=I

So, if everybody is so happy, why do the majority of these same populations consistently say they wouldn't want to live for vast periods of time, let alone forever? There are several correct contributing answers to that question. But first, an important thing to understand about such studies is that they measure only reported, "superficial" and above all, relative happiness.
Figure 4: Your life and future prospects can still be grim and relatively hopeless and yet your evaluation of your satisfaction with life vary dramatically depending upon whether you have a full belly, or even if you've had a meal in the past few hours.
How is this possible? The answer is that happiness is complex and exists on many different levels. The most important and the most difficult to measure is existential happiness. The issue of their existential happiness is something most people rarely, if ever confront, and almost never do so in public when asked (unless you ask them in the right way, such as, "Would you want to live forever?"). The reason for this is that if they respond by saying "My life is a boring exercise in getting from day-to-day with a lot of nagging miseries and frustrating inconveniences," they would appear as failures, as whingers , and as losers. Few people find that acceptable! So, the happiness demographers go about their business and they ask people "How happy are you?" They use all kinds of metrics, such as, "would you fight for your country?" "Are you happy with your income?" "Are you satisfied with your relationships?" "Are you satisfied with your government?" And they get answers that correlate quite well with the level of affluence, the level of social harmony and  the level of social equality.
An empty belly, a barren room with nowhere to go, a society in conflict riddled with fear, and societies where it is easily possible to see that everyone else is doing a lot better than you are, do not make for reports of happiness, let alone even basic satisfaction with life. Consider the two children with the dinner plates pictured in Figure 4. Which one is likely to say he is "content" or "happy?" Both photos were snapped in the regions now undergoing famine in Africa. Both children have similar long term prospects. But one has food going into his belly, and one doesn't.
The Issue of Existential Happiness
You got a fast car
And I got a plan to get us out of here
I been working at the convenience store
Managed to save just a little bit of money
We won't have to drive too far
Just 'cross the border and into the city
You and I can both get jobs
And finally see what it means to be living  –Tracy Chapman
Now consider the populations of the richest, most developed and most equitable nations on earth. By any historical standard they are brilliantly well off. They are better off on average than any human population ever has been since we started walking erect as a species. But, what are their lives really like? What is their existential state of happiness? Let's take a look.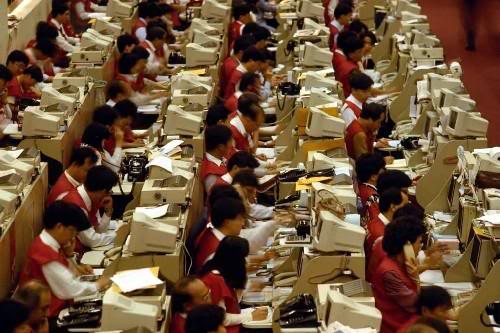 Figure 5: Humans were not evolved to be confined to a fixed space day-after-day and to do boring and repetitive work which is usually personally meaningless, and is done on the orders of others who are also omnipresent to supervise its execution. That is the working definition of hell for hunter-gatherers and they are uniformly both horrified and disgusted to see "civilized" man behave in this way.
The alarm clock goes off. You must get out of bed and start your day. You wanted to stay up later the previous night and catch that late TV program, chat a little longer with friends at the pub, but you couldn't… You are sleepy and you really want to turn the alarm off and go back to bed. Of course, you can't do that, because you must go to work. For the vast majority of people that is not a prospect that fills them with joy or anticipation. Your work is OK, or at least not "bad," but you have to go to the same place every day, and you have to do what one or more other people tell you to do. You have a little negotiating room on this issue, but not much. Similarly, you have a little wiggle room. There are some minutes when you can steal a little time "of your own." But mostly, you have to do one thing after the other that someone else tells you to do. What's more, you must do it when and how they tell you to do it (Figure 5).
Then there are the other people you must necessarily interact with. Several of the people you work with are complete monsters, in fact, they despise you and they go out of their way to make your job and your hours at work more difficult. And the customers! Most are OK, but some are horrible – encounters with them leave you shaking, and sometimes fearful for your job. Speaking of which, there is always some degree of apprehension present that you might lose your job; you might screw up, the economy may take a nosedive… In any event, your survival is critically dependent upon your job.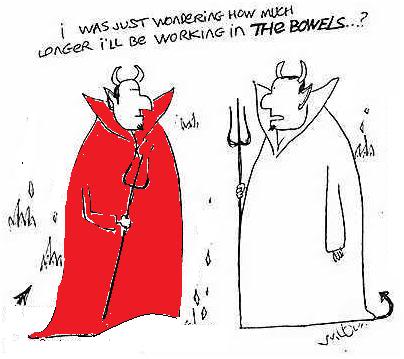 Figure 6: This is what work is like for a good percentage of people on the planet – including people in the so-called Developed World.
Others whom you work with are better compensated, and those that own the enterprise you work for are getting rich from it, and that rankles. But, beyond these concerns, this isn't what you really wanted to do with your life and your time. When you were fifteen, you wanted to _______________, to travel, to see the world, and to meet interesting people and do interesting things. Instead, here you are. And every day you are a little older and a little more run-down. The clock is ticking. When you looked in mirror this morning, you had to face it yet again; you aren't young anymore and you aren't going to get any younger.
I remember we were driving driving in your car
The speed so fast I felt like I was drunk
City lights lay out before us
And your arm felt nice wrapped 'round my shoulder
And I had a feeling that I belonged
And I had a feeling I could be someone, be someone, be someone –Tracy Chapman
You had such high hopes for your marriage and children. But instead of being something that greatly amplified your joy, they have proved a source of frustration, and in some cases, almost unbearable irritation and grief (Figure 7). The sexual spark that enervated your relationship with this current wife scarcely survived the third year of marriage. Now, sex is desultory, clinical, and rarely offers much satisfaction. You feel guilty watching people on the Internet have what looks like really fantastic sex, and you feel even guiltier when you cheat on your wife just to get a quick and mediocre bit of sexual variety from someone who is likely just as inexperienced and clumsy at sex as you are. And you worry not just about getting caught, but about the many possible complications that will ensue if the person you are cheating with becomes obsessed, jealous, or god forbid, pregnant.
Reproduction as a Barrier to Happiness?
You see my old man's got a problem
He live with the bottle that's the way it is
He says his body's too old for working
I say his body's too young to look like his
My mama went off and left him
She wanted more from life than he could give
I said somebody's got to take care of him
So I quit school and that's what I did
You got a fast car
But is it fast enough so we can fly away
We gotta make a decision
We leave tonight or live and die this way –Tracy Chapman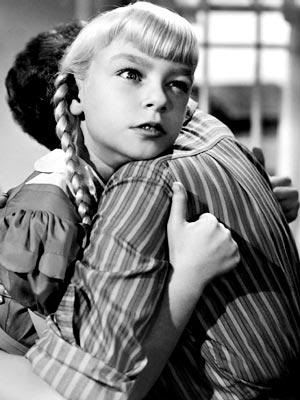 Figure 7: In the absence of the extended family and in the increasing presence of single-parent "families," children have become an increasingly liability and a source of heartache, rather than joy. They are also increasingly sociopathic; not infrequently something right out of "The Bad Seed," as a result of these gross defects in their family and social environment.
Now you realize that your children have lives of their own and that they are incredibly selfish and greedy. And this makes you sad and reflective, because it informs you of what you once were yourself, when you were young. And you don't know if that's good, or bad, or just the way things are or are supposed to be.
Meanwhile, the few good people in your life start to get picked off by death. The mentors, the special people who managed to stay cheerful and see life as good and worth living, and make you able to see that too, start to disappear. The people you have loved and who have who made you feel safe and secure, begin to die. Your parents become old and sick and must be put in care – which makes you feel sad and very guilty. And when they die, you are, for perhaps the first time, really open-face slapped with the reality that you too are going to die, and that there is no escaping it.
And frankly, why should you even try? You were raised with a very limited repertoire of interests, ambitions, and capabilities. It is so hard to survive in this world, even in this relative paradise of Western Technological Civilization, that mostly what you had to learn and spend your time thinking about were how to acquire the skills to compete and to make a living and support your offspring and your dying parents. All so that this cycle can be repeated, yet again (and to what end?). You laugh at people who talk about what makes the stars shine, how long the universe will last, where all the dark matter is, are there multiverses, what would it be like to "see" in the full electromagnetic spectrum, or even what it would be like to sit down and talk with Chinese workers, or Egyptian shop keeps, and find out what they really think about Islam, democracy or the USA, without someone on the TV telling you what they think (and getting wrong)?
You got a fast car
And we go cruising to entertain ourselves
You still ain't got a job
And I work in a market as a checkout girl
I know things will get better
You'll find work and I'll get promoted
We'll move out of the shelter
Buy a big house and live in the suburbs
You got a fast car
And I got a job that pays all our bills
You stay out drinking late at the bar
See more of your friends than you do of your kids
I'd always hoped for better
Thought maybe together you and me would find it
I got no plans I ain't going nowhere
So take your fast car and keep on driving –Tracy Chapman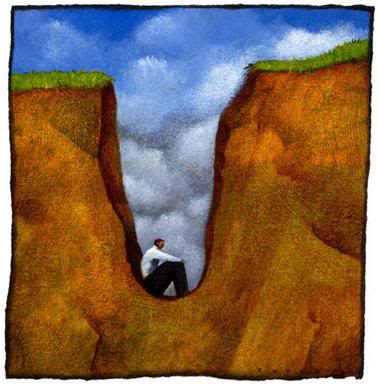 Figure 8: Most people have a very limited scope of interests and of knowledge. They are stuck in a rut, and so used to looking at dirt from dawn till dark, that they've forgotten the wonderful possibilities life offers.
Your sphere of options is incredibly narrow. You don't see it that way, but that is the reality. Except for 2 weeks a year, and scattered holidays in between, your life is mostly the same – and it isn't exciting and you don't enjoy being told what to do all the time. In fact, if you didn't need the money, you'd beat your boss senseless, or at very least, walk out and never come back.
And in the end, you are old and sick and ultimately DEAD.
Religion looks pretty good in such a world. And that is the reality that most people, the world over, labor under almost every day of their lives.
The fundamental problems are these, in no special order:
Most people lack autonomy in their daily lives. Next to life itself, freedom is the most precious value; and most people's lives are functionally devoid of it. Many cryonicists fail to see this, because they are self employed, are in jobs that offer them compensating satisfaction, or that they don't perceive as "work" (e.g., they are not watching the clock just waiting for the torture to be over for another day).
Most people have a very limited range of interests and possibilities for gratification. This problem cannot be fixed for most by giving them more money, or even more money and autonomy. Do that, and they will drown themselves in what they already have, or kill themselves with drugs. How many cars, planes, and pairs of shoes or houses can you really gain joy from?
The vast majority of people over 30 don't feel well a significant fraction of the time. They have colds, flu, osteoarthritis, and most importantly, they are poorly conditioned as a result of jobs that enforce immobility and make them sedentary. As a result, they are tired and drained from their work and home responsibilities at the end of each day, and worst of all, they spend that part of the day when they feel the best and are most alert, doing what other people tell them to do – not what they want to do.
They are losing their own youth and health and watching others suffer and die around them. How's that for a satisfying life experience? Every day they turn on the news or talk to friends or family, and find that another fixture in their life is dead, or dying. As John Donne said, "Any man's death diminishes me, because I am involved in Mankind; And therefore never send to know for whom the bell tolls; it tolls for thee."[1]
We humans were not designed to spend our days taking orders from others. We were first and foremost hunter-gathers and we are happiest when we roam, explore, think and grow in playful ways.[2] We are miserable when we are confined, and even more miserable when we are ordered about and forced to care for our offspring alone and in the absence of extended families. The nuclear family is a special kind of hell created by the Protestant bourgeoisie to generate wealth for the sole end of pleasing a psychopathic god (you aren't even allowed to really enjoy it). If agriculture inflicted great and enduring misery on the masses, then hierarchical social structure, slavery, serfdom and employment magnified it into hell on earth.
Those are some of the real reasons why people don't want to live forever. And why should they, if they are fundamentally existentially miserable? I've seen a number of cryonicists abandon cryonics, and ultimately life itself, because of these very reasons – often because of having a family and children under the dreadful conditions imposed by the nuclear family society of the West.
You'll note that on the list of nation-states happiness rankings, the Philippines comes in number 12 – and yet it is a poor, Third World country. What it does have is (currently) security and a great culture of extended family.  Having children in the West is associated with decreased happiness of long duration,[3] as well as the obvious material deprivation associated not just with child rearing, but with the astronomically high and rising cost of higher education, or post secondary school job training.
Smart & Unhappy?
You got a fast car
But is it fast enough so you can fly away
You gotta make a decision
You leave tonight or live and die this way –Tracy Chapman
Finally, as the writer Ernest Hemingway sagely noted shortly before killed himself in 1961, "Happiness in intelligent people is the rarest thing I know." Emotional development in humans is perhaps best defined as the ability to cope with risky or stressful situations, especially over long periods of time, and to work and play well with others while doing so. These skills are best learned by dynamic interaction with cohorts with whom the growing child is well matched socially and intellectually. Unfortunately, high intelligence is socially isolating; children don't want to associate with those who are 'outsiders' or 'different.'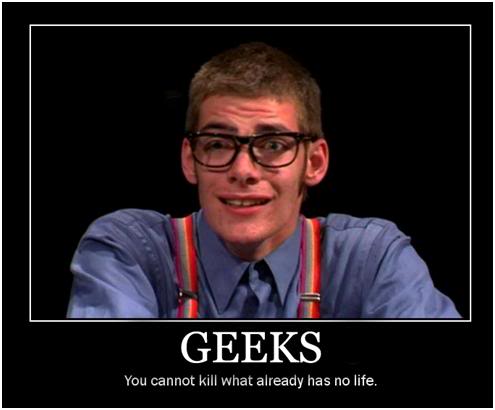 Figure 9: In a society that devalues and ridicules the very source of its technology, its art and its wealth, the highly intelligent individual will be marginalized, and in all too many cases, socially crippled. This is unacceptable.
Thus, when it comes to happiness, people who are socially inept and who have trouble coping emotionally with the exigencies of life are, on average, the least happy. It should thus come as little surprise that our prisons are currently filled with a disproportionate number of people who are more intelligent than average and who lack the social coping skills to get on in society. They are also smart enough to know that many of the rules and orders given them are arbitrary and have no basis in reason beyond maintaining the status quo. As sociologist and educator Bill Allin has observed: "People with high intelligence, be they children or adults, still rank as social outsiders in most situations, including their skills to be good mates and parents."[4]
The relevance of this to cryonics should be obvious to most cryonicists; cryonics attracts, with massive disproportionality, the highly intelligent. Indeed, many of the arguments that make cryonics credible, require a remarkable degree of both intelligence and scholarship. Inability to understand the enabling ideas and technologies usually means the inability to understand, let alone embrace, cryonics.  A disproportionately unhappy population of smart people translates to a disproportionately large population of ideal market candidates for cryonics being unwilling and indeed, unable to embrace it.
So How Do We Fix It?
There is no one solution or easy fix. The first step is to realize that what the marketplace is telling us is true: many people don't want to live because the existential ground state of their lives is a gray-state of dysphoria at best, and at worst, a state of active misery, relieved only occasionally by a few quickly snatched minutes of relief, or if they are lucky, joy. That state of affairs can only be addressed by showing people very real and concrete ways in which the quality of their lives can be improved, both here and now, and in the future. Heaven isn't waking up from cryopreservation and having to go into work two weeks later – FOREVER. That is the very definition of hell for most people. And the mystics have been smart enough to carefully exclude any mention of time-cards from their hereafters. The Mormons and the Islamists have even had the good marketing sense to offer up eternities where each man commands his own world, or at the least, his own harem.
We cryonicists need to offer concrete, if incremental practical and immediate, or at least near-term solutions to the existential woe of both the masses, and to that subset of them that are highly intelligent. We need to offer an improved quality of life today, using emerging technology, and not just talk about "the wonderful future" that will someday be there (not here, but there). And by our actions in developing and improving cryonics now, today, we need to offer an opportunity for a broad cross section of people to get involved, and to take satisfaction from their actions to extend their own lives. People respond to activism. They respond to organizations that urge them to take steps to improve their lot and inform them how to do it.
The passing of the father of cryonics, Robert Ettinger, is a case in point. His impending cryopreservation has been obvious to all who were plugged into the community for at least a year, and yet there was no planning by any cryonics organization to respond to the inevitable media blitz or, much more importantly, to the pro-death, ignorant and uniformed (but nevertheless opinion-shaping) commentary that must inevitably follow. The same was true of the recent attacks on cryonics by Johnson, Maxim, et al. If the cryonics societies can't think that far ahead, and can't think that strategically, how on earth are they to be trusted to have enough sense, or even the cojones, to cryopreserve, care for us and revive us?
We need to realize that we've got a fast car in cryonics, fast enough to fly away in; and that we leave tonight, or that we live and die this way.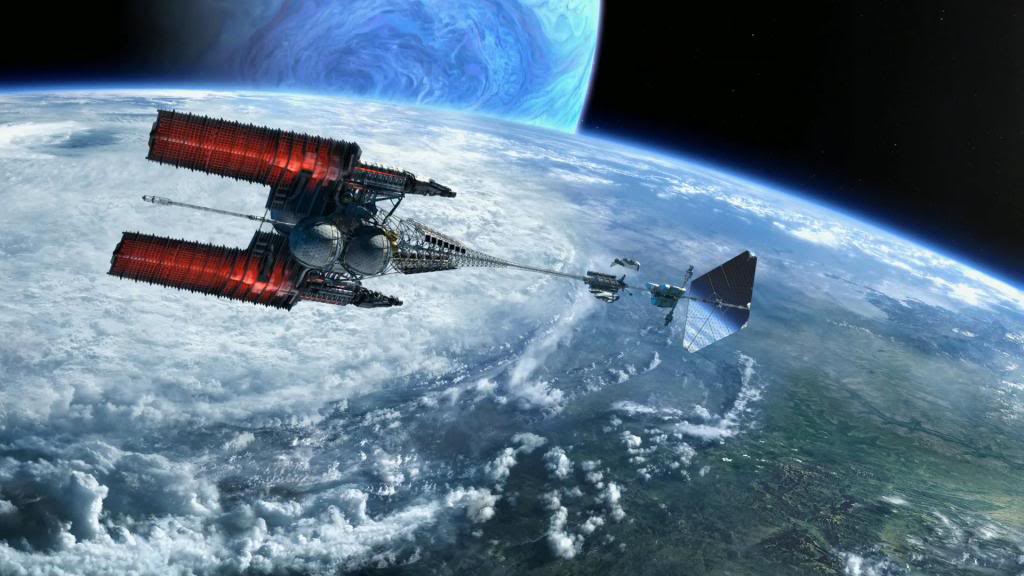 References
---